Verizon Galaxy Nexus Gets Another Possible Release Date
Here we go again, folks. Verizon continues to stay mum on the Samsung Galaxy Nexus release date which means we are left to our own devices, devices that unfortunately are leaks that don't seem to clear anything up. Today's is from Engadget and it's an internal screen grab from Best Buy's system which shows the release date for the Galaxy Nexus as being December 11th.
That of course is three days after December 8th, the date that was previously thought to be the day that Big Red would finally unleash this device upon the masses.
It's entirely possible that this screenshot is faked, Engadget has its suspicions, and it's also possible that the device will hit Verizon before it hits Best Buy. But still, this is definitely a date that needs to be tossed in the hat for now.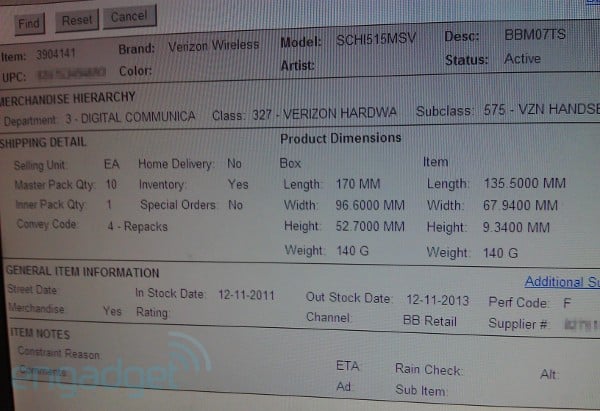 It's now December 1st and we have been waiting since October to find out when this phone is going to be released.
We think it's time Verizon said something, don't you?
We thought so.

This article may contain affiliate links. Click here for more details.