Verizon Galaxy Nexus Jelly Bean Update Hopefully Coming This Month
With the Samsung Galaxy S III Android 4.1 Jelly Bean update looking very possible for an August 29th roll out, we're hoping that the Verizon Galaxy Nexus doesn't tarnish the Nexus name more than it already has by getting its Android 4.1 Jelly Bean update after the Galaxy S III roll out begins.
August 29th is currently the day that is heavily rumored to be the roll out date for the Galaxy S III Android 4.1 Jelly Bean update. That date is backed up by the fact that the official Galaxy S III Android 4.1 update has leaked to the surface already.
The 29th, of course, is the same day that Samsung plans on releasing the Samsung Galaxy Note 2, another device that may or may not have Android 4.1 Jelly Bean on board.
Read: Samsung Galaxy S III Jelly Bean Update Leaks, Download It Now.
Assuming this is true, one would believe that the Galaxy Nexus powers that be, this includes Google, Verizon and Sprint, would make sure that their Galaxy Nexus device was not beaten to the punch by a non-Nexus smartphone.
That would be a problem.
One of the main selling points of the yearly Nexus smartphone has been quick updates. Nexus devices are always at the head of the pack when it comes to getting major Android updates. Again, it's one of the main reasons that people opt for a Nexus smartphone over phones like the Galaxy S III. They want their upgrade quick.
Google seemingly confirmed that the Sprint and Verizon Galaxy Nexus devices would be among the first to get Android 4.1 Jelly Bean, something that seemed to be confirmed by the fact that the Nexus S, Motorola Xoom, and Galaxy Nexus HSPA+, which were listed among the Galaxy Nexus devices, all received their upgrades to Android 4.1 Jelly Bean.
Read: Samsung Galaxy S III Jelly Bean Update Rolling Out in August?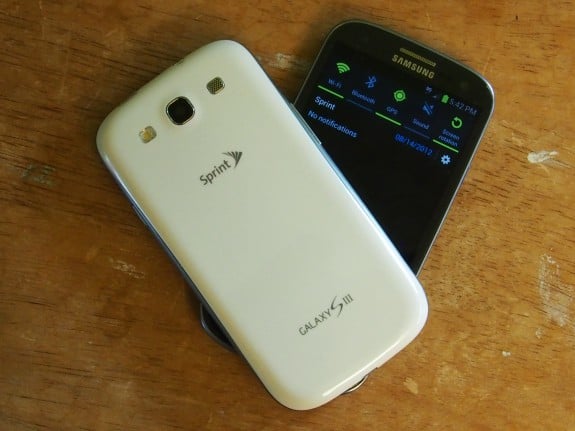 That being said, it would dilute the Nexus name if the Galaxy S III got its Android 4.1 Jelly Bean update before the Galaxy Nexus got its upgrade. It would also be remarkably stupid as it would stand to further infuriate Verizon Galaxy Nexus owners, owners that are generally Android enthusiasts, who already had to wait an extremely long time for the device's first bug fix update.
A slap in the face like this could further alienate the people that Google needs to please the most.
So, I am hoping for a couple of different scenarios here.
The Verizon and Sprint Galaxy Nexus updates roll out sometime before August 29th.
The Samsung Galaxy S III August 29th date comes and goes without an update (sorry, Galaxy S III owners).
It's my hope that one of those two scenarios goes down, otherwise, I'll be weary of ever again buying a Nexus device, at least one attached to a specific carrier.