Verizon Galaxy Nexus Price Falls to a Penny at Amazon
With the arrival of the Samsung Galaxy S III looming in the distance, Amazon Wireless has seen it fit to drop the Verizon Galaxy Nexus price down to a mere penny.
Now, before getting too excited, there is, of course, a caveat to this offer.
Those who are looking to sign a new two-year contract with the service provider will be able to take advantage of that penny offer. However, those who are looking to upgrade will have to shell out $150 in order to get the Verizon Galaxy Nexus from Amazon.
Read: Galaxy Nexus Review.
A bit of a tough pill to swallow but that's what Verizon is offering here.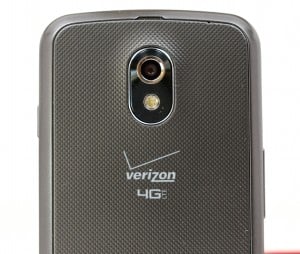 Now, this offer couldn't come at a better time for the device. Verizon has finally rolled out a bug fix update in the form of Android 4.0.4 to the phone which has seemingly squashed a lot of the bugs that have been plaguing the phone since it rolled out last December.
It will take some time to figure out whether it got them all, we doubt it, but it has nonetheless made the experience as a whole a much better one.
The Galaxy Nexus is indeed an aging device in the smartphone world. It is now surrounded by many next-generation devices including the Samsung Galaxy S III, HTC EVO 4G LTE and HTC One X.
However, we still believe its one of the five best Android smartphones available so those that are looking to sign a new contract and pick up an Android smartphone at the same time should definitely give this offer a look.

As an Amazon Associate I earn from qualifying purchases.