Verizon Galaxy Nexus Release Date and Pricing: What to Expect
Unless you've been living under a giant boulder, you probably know that there is a phone called the Samsung Galaxy Nexus that is going to be coming to Verizon at some point in the future. It's the third Nexus device from Google, second made by Samsung, and the first that offers 4G LTE data speed capabilities. In other words, it's a device that's worth waiting for.
Sadly, Verizon has marred the release with an HTC ThunderBolt-esque saga in that every day, there is another rumor regarding the device's release date. And just like it did with the ThunderBolt, Verizon has decided to stay mum on the subject.
And as we continue to wait for Big Red to give us an official date, we thought it appropriate to recap what we've heard about the device's release date and it's pricing.
Back in October, Google and Samsung announced the Galaxy Nexus to great fanfare. Shortly afterward, Verizon revealed that it would be launching the Galaxy Nexus on its 4G LTE network "later this year."
Shortly after that, the drama began.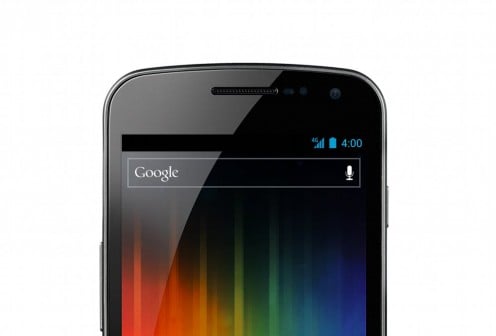 A Ton Of Release Dates
The first dates that we saw all fell in November.
We saw November 3rd. We saw the 17th. The 21st. We heard pre-orders might start on November 29th. And then, rather strangely, November passed without any sort of release.
It was around that time that we learned that bugs might be giving Verizon difficulties and that December was, in fact, the launch month for the Galaxy Nexus. And unfortunately, December hasn't been any different than November.
We've had two days, December 8th and December 9th, that seemed like locks. There was a ton of evidence out there suggesting that one of these was the day.
Neither happened.
Now we have another two dates. December 13th and December 15th, the latter of which we learned about today.
The clear favorite here is the 15th as it's a Thursday and Verizon loves launching phones on Thursdays.
But even we have absolutely no idea if either of these will pan out or not. We'd think that Verizon would want to get this out before Christmas and we know that it promised it this year but you never can be too sure these days.
Pricing Should Be Familiar
Pricing for the Samsung Galaxy Nexus should fall in line with the other 4G LTE devices that Verizon has launched in the past few weeks. Those of course being the HTC Rezound and Motorola Droid RAZR.
We've seen a report from the Wall Street Journal that states that the Galaxy Nexus will cost the same $299 on-contract price found with the Rezound and Droid RAZR.
And at this point, we think it's pretty safe to assume that the Galaxy Nexus is also going to cost the same $650 off-contract.
Are either of these set in stone? No.
But it's what you should expect.

As an Amazon Associate I earn from qualifying purchases.