Verizon Galaxy Nexus Video Roundup
While we sit and wait for Verizon to announce the pricing and availability of the Samsung Galaxy Nexus, the latest release rumored to be December 15th, we felt it appropriate to gather up some Verizon Galaxy Nexus videos to help you endure what has turned into a pretty painful wait. What you'll find here are a few of the better videos we've come across in our lengthy coverage of the elusive Nexus and they should give you a fairly good idea, if you still needed it, of what to expect.
From speed tests to walkthroughs to videos showing off the Galaxy Nexus' accessories, it's all here for you too oogle over.
Sure, these don't beat having the real device in your hands, but we'd like to think of them as the next best thing.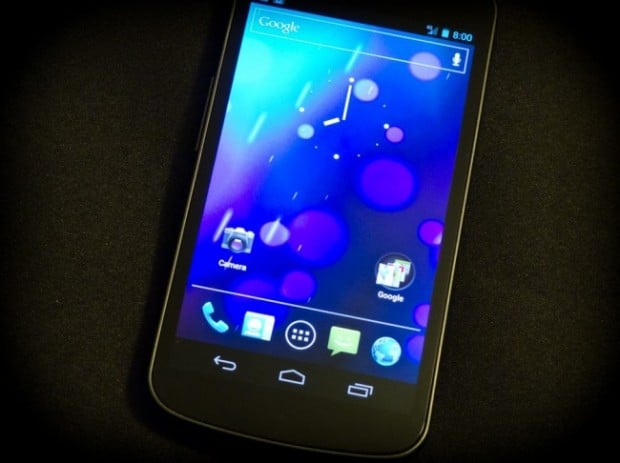 Hands-On Videos
These right here are as close as most of you will get to the Galaxy Nexus before launch day on Verizon. The videos give us a comprehensive look at quite a few of the things the Galaxy Nexus has to offer:
Android 4.0 and a gorgeous design.
Speed Tests
The Galaxy Nexus is going to be running on Verizon's 4G LTE network which has been found to be around 10 times faster than Verizon's regular old 3G network that the iPhone 4S runs on.
These will give you a good feel for how quickly you'll be able to consume data on the Galaxy Nexus. Obviously, network speeds will vary depending on where you are, but here you'll see just how fast it can be if you have a good signal.
One user is able to pull over 10Mpbs download and 4Mpbs upload.
Impressive.
Accessories
The Samsung Galaxy Nexus launched with a ton of accessories and we have no doubt that the Verizon version will as well.
Here you'll find some fairly quick videos that show off a few of them including the device's HDMI dock which will allow you to connect it to your HDTV or computer monitor, a vehicle dock which turns your Galaxy Nexus into a road companion and a desktop dock that charges the Galaxy Nexus.
Again, we fully expect the Galaxy Nexus to launch before Christmas and when it does, it'll likely cost $300 on-contract and quite possibly $650 without having to sign a name on a dotted line.

As an Amazon Associate I earn from qualifying purchases.