Verizon Galaxy Note 3 Release Date Confirmed
The Verizon Samsung Galaxy Note 3 release date has finally been confirmed just a day after pre-orders started shipping out to early buyers.
The carrier has confirmed to Gotta Be Mobile that it will release the Galaxy Note 3 online and in-stores starting tomorrow, October 10th. The confirmation comes a day after the device started shipping to those that pre-ordered and a day before the company's self-imposed October 10th ship by date. All along, October 10th looked like a credible Verizon Galaxy Note 3 release date but until today, the carrier hadn't put the date in stone.
What this means is that those who didn't put a pre-order in for the Verizon Galaxy Note 3 will finally be able to pick one up, ending a marathon pre-order period that starting all the way back in early September. Verizon was the first to offer pre-orders on the device but the carrier will, as expected, be last to release the device as U.S. Cellular announced today that it is now offering the Galaxy Note 3 and Galaxy Gear in stores. AT&T, Sprint and T-Mobile all released their Galaxy Note 3 variants earlier this month.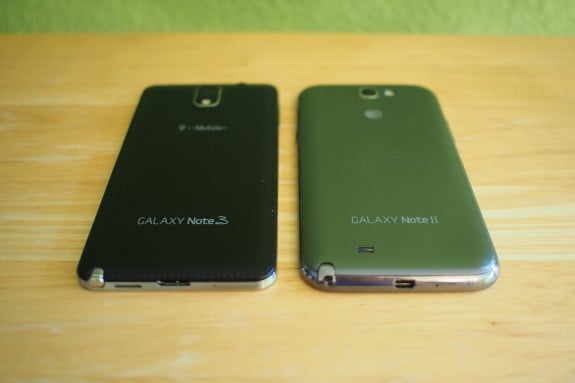 It's not clear if the Galaxy Note 3 will move beyond the five largest carriers in the United States though it seems unlikely. Previous versions of the Galaxy Note stuck to the largest carriers in the United States and did not move to pre-paid and smaller regional carriers like the Galaxy S4's and iPhone 5s' of the world. So it could be that those seeking the large screen smartphone will have to opt for one of the bigger carriers.
The Galaxy Note 3 that will arrive on Verizon tomorrow is the same Galaxy Note 3 that arrived on other carriers. The device features a 5.7-inch 1080p display, snappy processor, 13MP camera, upgraded multitasking and new S Pen functionality including Air Command.
The device will cost $299.99 on contract though we should see deals emerge for the device in the coming weeks as we build up to Black Friday.

As an Amazon Associate I earn from qualifying purchases.