Verizon Galaxy S3 Android 4.3 Update Finally Rolls Out
The long awaited Verizon Galaxy S3 Android 4.3 Jelly Bean update is finally rolling out to users today, several weeks after Verizon's competitors rolled out the update that brings the Galaxy S3 new features including Galaxy Gear support, Samsung Knox, features from the Galaxy S4, and more.
In October, Samsung announced the Samsung Galaxy S3 Android 4.3 Jelly Bean update. It did not, however, offer a specific release date. Thanks to a leaked document, owners in the U.S. expected the updates to emerge from hiding in November. Some of them did. In the past few weeks, we've seen everyone from AT&T to C Spire roll out Galaxy S3 Android 4.3 updates with Verizon the only major carrier remaining. Today, the company finally joined the Android 4.3 Jelly Bean club.
The Verizon Galaxy S3 Android 4.3 Jelly Bean is rolling out now, according to several Verizon Galaxy S3 users. Samsung still hasn't updated its support page to reflect the roll out but it's clear that the update has emerged from hiding. Verizon's support page lists the update as version JSS15J.I535VRUCML1 and says that it comes with a number of upgrades and enhancements.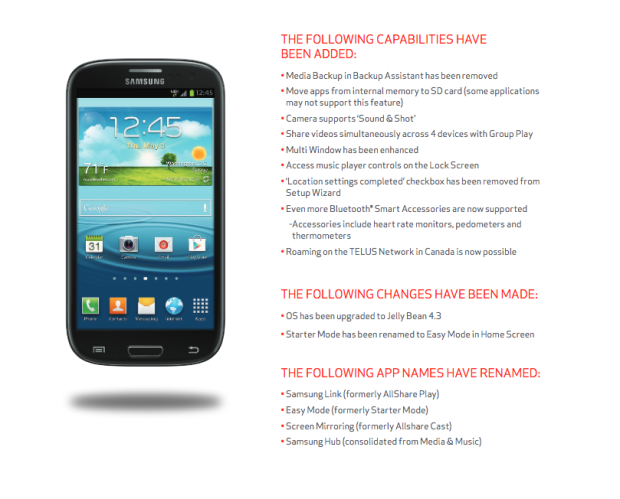 Chief among them, support for Galaxy Gear, the new Sound & Shot camera feature that arrived with the Galaxy S4 back in April, improved Multi-Window View, and the ability to "move apps from internal memory to SD card" though the company is quick to note that not all applications will support this feature. It's a sizable upgrade and it's one that Verizon Galaxy S3 owners will want to consider.
Those who have been waiting a long time for this upgrade will certainly want to take a look in their settings to see if the Over-the-Air update is available. The OTA update will likely take a few days at least to roll out to owners of the Galaxy S3 as Verizon usually rolls its upgrades out in stages. In any event, the update is rolling out now and it finally replaces Android 4.1 Jelly Bean.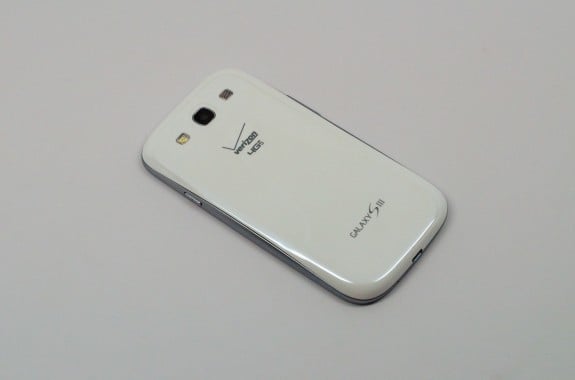 With the Verizon Galaxy S3 update rolling out, it means that the Galaxy S3 Android 4.3 update has reached every major carrier in the United States, just a few weeks after the initial roll out. Now, Galaxy S3 users will have their eyes on Android 4.4 KitKat, though, that update still hasn't been confirmed for the Galaxy S3 or Galaxy Note 2.
It has, however, been confirmed for the Galaxy Note 3 and Samsung Galaxy S4.

As an Amazon Associate I earn from qualifying purchases.