Verizon Galaxy S3 Android 4.4 KitKat Update Brings Huge Upgrades
The Verizon Galaxy S3 Android 4.4 KitKat update will start rolling out today alongside the carrier's Galaxy S4 mini Android 4.4 KitKat update.
At the beginning of May, Samsung started pushing out the Galaxy S3 Android 4.4 KitKat update. The update first emerged on U.S. carrier Sprint, a carrier known for its swift Android update releases. Since then, we've seen the update land for a couple of carriers including AT&T, Boost Mobile and Virgin Mobile, but we simply haven't seen a widespread push outside of the United States.
Well, Samsung's aggressive push in the United States continues today as the Verizon Galaxy S3 Android 4.4 KitKat becomes the latest Galaxy S3 to receive Samsung's newest Android update.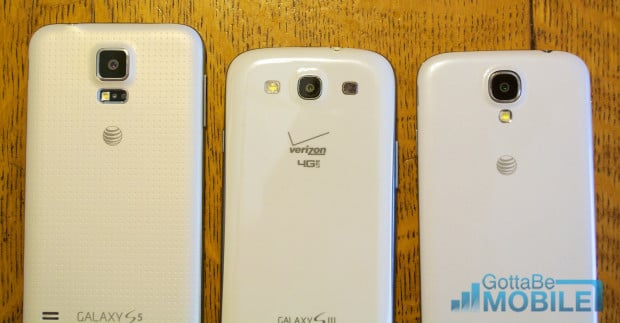 Verizon's Galaxy S3 Android 4.4 KitKat update comes as a bit of a surprise given that the carrier did not announce any release plans ahead of time. As expected, the update delivers a number of new features to the Galaxy S3 though the change log is dominated by unique features for the Verizon model. Of course, there is a healthy dose of Google's Android 4.4.2 KitKat features in there as well.
Here is the full list of changes that will be rolling out to Galaxy S3 users in hours and days ahead.
Isis Wallet is now preloaded
2-second press of period key now inputs the Emoticon
Lock Screen displays cover file in full view when music is playing
Bluetooth connectivity with Motospeak updated
Backup Assistant+ Contacts sync fails have been fixed and connectivity improved
Dialer App connectivity has been improved
Read only message sender (not entire message) when using Driving Mode Setting
Data connectivity has been improved
Call, Messaging, Google and Email Icon have been removed
Set of Emoji icons in Samsung keyboard has been updated
Camera Icon text size and position has been changed
ISIS Wallet now supports more ways to "Tap and Pay"
Emergency Alerts
Verizon Remote Diagnostic (VRD) version 2.42.167
Wi-Fi stability and connectivity
Multi-Window Tray offers more available apps
Create Multi-Window Combination' is now available
Google+ Photos is now Photos
Google+ User Locations 4×2 widget has been added
Play Magazine is now Play Newsstand
Backup Assistant+ Media is now Cloud
S Suggest, S Bookmark 1×1 and Samsung Music 4×1 widget have been removed
Music Hub has been removed from Samsung Hub
It's a massive upgrade and an update that could potentially serve as the last major Android update for the Galaxy S3. The Galaxy S3 turned two in May and Samsung typically offers software updates for 24 months before pulling the plug.
This isn't the only Verizon Galaxy update rolling out today. The carrier is also pushing out a Galaxy S4 mini Android 4.4 KitKat update that delivers Android 4.4 features and a number of enhancements unique to Verizon's model. The change log, which can be found on Verizon's website, isn't as extensive as the Galaxy S3 Android 4.4 KitKat update but it appears to be a solid update nonetheless.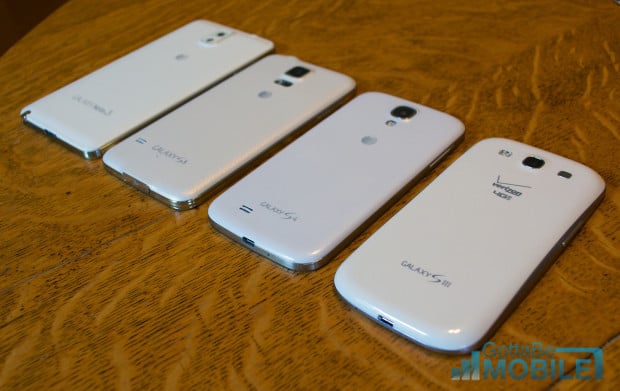 Verizon's Galaxy S3 Android 4.4 KitKat update rolls out just days after its Galaxy Note 2 Android 4.4 KitKat update and it means that there are just a few Galaxy Note 2 and Galaxy S3 Android updates left in the U.S.
T-Mobile still hasn't pushed out Android 4.4 KitKat updates to its Galaxy Note 2 or Galaxy S3 and smaller pre-paid and regional carriers continue to lag behind the rest of the pack.
The U.S. is in much better shape than the rest of the world though. The Galaxy S3 and Galaxy Note 2 Android 4.4 Kitkat updates still haven't made a strong push outside of the United States though both updates are expected to start landing with a faster pace once we get deeper into the summer.

This article may contain affiliate links. Click here for more details.