Verizon Galaxy S4 Android 4.3 Bug Fix Update Rolling Out
In October, Verizon pushed out the Samsung Galaxy S4 Android 4.3 Jelly Bean update to its users, becoming one of the first carriers in the United States to do so. Today, the carrier has pushed out the first Galaxy S4 Android 4.3 Jelly Bean bug fix update, an update that appears to be aimed at tackling some of the issues that cropped up after Verizon pushed the update live.
Back in October, Samsung confirmed Android 4.3 updates for the Samsung Galaxy S4, Galaxy S3 and the Samsung Galaxy Note 2. Shortly after that, the company started rolling out the update to international versions of the Galaxy S4. And shortly after that, Sprint and Verizon surprisingly rolled out their Galaxy S4 Android 4.3 Jelly Bean updates, updates that came much faster than expected.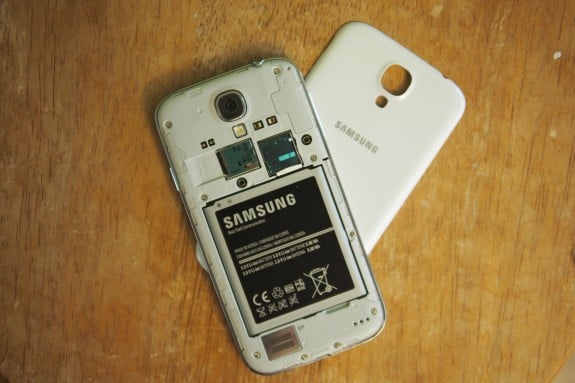 Over the past few weeks, we've seen a number of Android 4.3 complaints from Galaxy S4 owners in the United States. Verizon Galaxy S4 owners in particular have been vocal about the problems that they have been facing. Today, Verizon has taken a step towards alleviating those issues by issuing its first Galaxy S4 Android 4.3 bug fix update, an update that should help to shore up some of the problems.
The update is build JSS15J.I545VRUEMK2 and it keeps the Galaxy S4 on Android 4.3. The update is relatively small but it packs a fairly big punch, delivering these enhancements to Galaxy S4 users:
Email connectivity has been improved
Consistent Data roaming in Canada and Mexico
Device will 'Power On' after software update is completed
Non-Samsung chargers will work correctly with the phone
Improved data connections while using (enterprise) proxy servers
Now, these are just the fixes that Verizon has listed. Typically, software updates will smooth over other issues without advertisement so it's possible that this update will help stabilize the software and fix other Android 4.3 bugs or issues as well. It's also possible that it will deliver some bugs of its own though it's far too early to tell if that's the case.
This update now means that the Galaxy S4 has received two Android 4.3 Jelly Bean updates before Verizon's Galaxy Note 2 and Galaxy S3 have received one. Both devices remain on Android 4.1 Jelly Bean as they await their upgrade to Android 4.3.
Unfortunately, Verizon has not said when it plans to outfit either device with Android 4.3 Jelly Bean, Samsung KNOX and support for the carrier's Samsung Galaxy Gear smartwatch accessory.

As an Amazon Associate I earn from qualifying purchases.