Verizon Galaxy Tab 10.1 Ice Cream Sandwich Update Rolling Out Soon
The Verizon Galaxy Tab 10.1 Ice Cream Sandwich update is imminent as Verizon has posted the update details on its website, a sign that a roll out is extremely close.
Droid-Life discovered the listing on Verizon's website and it appears that the update has been approved by the carrier which means that a roll out should be extremely close.
Typically, it takes a couple of days but it's possible that we could see the roll out sometime later today. Thus far, we haven't heard of any owners seeing the software so it would appear that the roll out is still being held back.
Read: Samsung Galaxy Tab 10.1 Ice Cream Sandwich Update Rolls Out in U.S..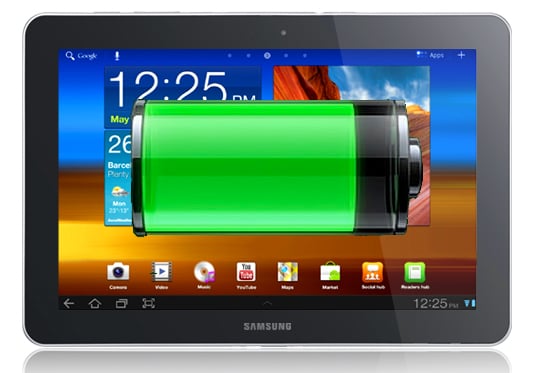 The Wi-Fi version of the Galaxy Tab 10.1 got Ice Cream Sandwich a few weeks ago and it's about time the 4G LTE version did as well.
Android 4.0 Ice Cream Sandwich is going to be a huge upgrade over Android 3.0 Honeycomb and it will be bringing a host of new features and quite possibly bug fixes along with it.
Here is the full rundown, courtesy of Verizon:
The update itself is going to be fairly massive, checking in just a shade under 250MB. This means that it will take some time to both download and install the update so once it's available, owners will want to set aside some time to get the software up and running.
This has been a long time coming for owners of Verizon's Galaxy Tab 10.1 as the device has been out for quite some time now. However, ICS will be a big improvement over Honeycomb so it will have been well worth the wait.
Unfortunately, we don't know if this will be the device's final major Android update. Samsung has not confirmed Jelly Bean for any devices other than the Galaxy S III, Galaxy Note, Galaxy S II and the Samsung Galaxy Tab 10.1
At this point, we wouldn't count on it.