Verizon GameTanium Offers Unlimited Android Games for $5.99 a Month
Verizon has a new plan to get quality games in front of its Android-using customers: a monthly subscription.
Today Verizon announced a partnership with Extent to bring the company's GameTanium service to the carrier. Despite the ridiculous name, GameTanium offers a selection of high-quality Android games for a monthly fee of $5.99.
The service includes over 100 games for Android phones, and more than 50 Android tablet games. Those games include classics like World of Goo, Plants vs Zombies, and Fruit Ninja. The service will add more games over time as Extent's "editorial board" find more great games it can include.
Users need to download the games from the GameTanium, but once they do the games are available to play ad-free until the user stops paying the monthly subscription.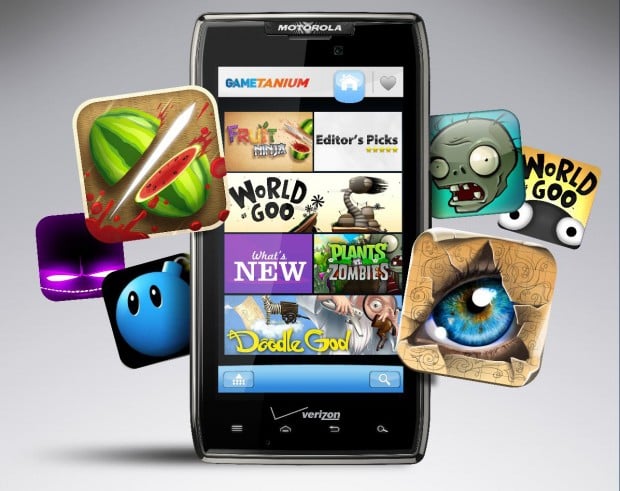 GameTanium is currently available on "more than 30" Android phones, which include recent phones like the Motorola Droid RAZR and the HTC Droid Incredible 4G LTE. The service also works on two Android tablets including the Xyboard, though we're not sure what the other one is. We assume it's the Xoom because it's the only other Motorola tablet out there.
The service does offer a three-day trial subscription, but after that $5.99 is added to the user's monthly bill. We recommend trying it out for the free period just to see how many games you want to play are available. If there aren't enough games that interest you, just cancel the subscription before it charges anything, and go buy the games you want to play.
The GameTanium service is great for gamers who want to play a lot of Android games, but we feel that it's easier for most users to just buy games they want to play, at least until higher priced iPhone and iPad games make their way to Android.

As an Amazon Associate I earn from qualifying purchases.