Verizon going "Me too" with an Android tablet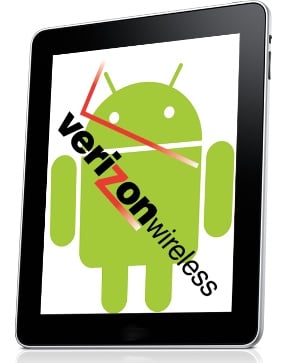 According to The Wall Street Journal, Verizon Wireless is working with Google on a tablet for their network, adding one more member to the "everyone and his brother" group of people working on tablets.
Verizon Wireless is working with Google Inc. on a tablet computer, Verizon Wireless Chief Executive Lowell McAdam said Tuesday, as the company works to catch up with iPad host AT&T Inc. in the area of devices that connect to wireless networks.
Hardly a surprise. The real challenge for them though will be matching the data plan pricing. Google and their hardware partners will handle the device itself, but matching the $30 unlimited data deal is all on Verizon.