Verizon Hits Goal, 4G LTE Network Now Covers Over 186 Million People
When Verizon began to roll out its 4G LTE network a little less than a year ago, it announced a goal of reaching 185 million Americans by the end of 2011. At the time, the carrier had coverage in 38 cities around the United States, covering around 110 million people.
Today, the carrier is tooting its own horn (and it should be) and has announced that it able to meet that aggressive goal with its latest roll out on October 20th and is on track to absolutely crush its coverage goals as we sit two months out from the end of 2011.
As it stands, 13 more cities will see 4G LTE coverage starting November 17th which will mean that Verizon has lit up a grand total of 178 markets this year and counting.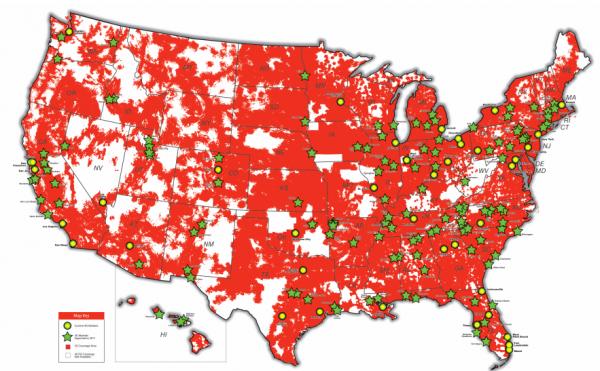 The carrier has yet to announce who will be getting 4G LTE in December.
Needless to say, Verizon's main rival, AT&T, has some catching up to do in the 4G LTE department as it currently boasts a grand total of five 4G LTE markets around the United States.
Sprint will also be launching a 4G LTE network sometime next year.

As an Amazon Associate I earn from qualifying purchases.