Verizon HTC Merge Shows Up In First Official Photos
Verizon's version of the HTC Merge has shown up today in its first official press photos which all but confirm that the device's launch on Big Red is imminent.
Pocketnow has managed to get a hold of a couple of images that clearly show off the Merge's Verizon branding and indicate that an announcement should be on the way from Verizon in the next couple of days.
The photos of course come after months of rumors regarding the Merge's release on Verizon. As of right now, the HTC Merge is available for pre-order through Alltel . It runs $125 on a new two-year which means it probably won't show up for much more when it hits Verizon's network. Oddly, Alltel has yet to provide an official release date.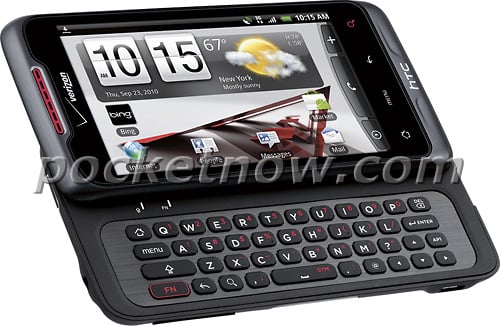 The photos come two days after the HTC Merge popped up for a quick appearance on Verizon's website.

This article may contain affiliate links. Click here for more details.