Verizon HTC One Android 4.3 Update Delayed
The Verizon HTC One Android 4.3 Jelly Bean update, an update that was promised before the end of October, has been delayed by HTC due to the fact that the company had to "spin a new version" of the software that will require testing, something that could push the update out about a month, no specific date announced.
In August, HTC promised the HTC One Android 4.3 update for owners in the United States by the end of September. However, when the end of September rolled around, the company was forced to delay the HTC One updates into October. A few days into the new month, the company announced that it would be rolling out the Sprint HTC One Android 4.3 Jelly Bean update that day and that the AT&T and T-Mobile HTC One updates would land by mid-October and the Verizon HTC One Android 4.3 update would hit by the end of the month.
Since then, the AT&T and T-Mobile updates have rolled out, leaving the Verizon HTC One as the only major device missing the software. HTC President Jason Mackenzie, just a few days ago, said that the Verizon HTC One was on track for the end of October but with time running out, it's now clear that HTC will miss the deadline.
@htc One Vz customers: we need more time to spin new SW & re-test 4.3 update. Approx a month. Appreciate your patience as we work to deliver

— Jason Mackenzie (@JasonMacHTC) October 29, 2013
In a series of tweets, Mackenzie acknowledged that HTC has been forced to come up with a new Verizon HTC One Android 4.3 update, an update that is going to need to be tested before getting released, testing that is unfortunately going to knock the update out of October. Mackenzie says that it will take approximately a month before the Verizon HTC One Android 4.3 Jelly Bean update will roll out but he offers no specific date for the roll out.
Mackenzie says that the cause for the delay is too "complicated" to explain on Twitter and that the company is working to minimize the delay. Verizon is known for its vigorous testing so it could be that the carrier wasn't impressed with HTC's current build.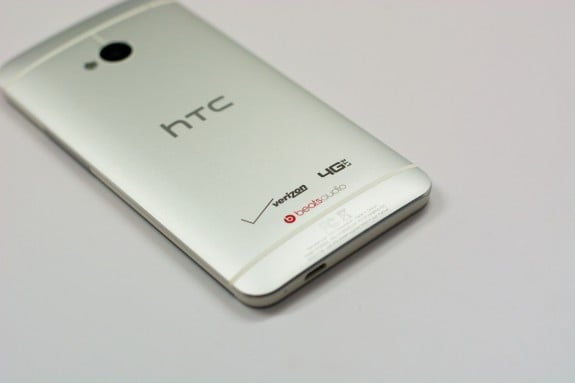 Unfortunately, this means that Verizon HTC One owners are simply going to have to wait for not only Android 4.3 features but the enhancements to Sense 5. The update will also likely come a few weeks after Google rolls out Android 4.4 KitKat for its Nexus devices including the Nexus 7, Nexus 10 and the Nexus 4. The software is expected to accompany the new Nexus 5, Google's brand new Nexus smartphone.

As an Amazon Associate I earn from qualifying purchases.