Verizon HTC One Max Release Date Inches Closer
The next big smartphone for Verizon Wireless is almost here, and most likely could be available before the end of the month. We're talking about the new HTC One Max 5.9-inch phablet that was recently revealed.
HTC recently released the One Max on Sprint, and we've been waiting for more details and other carriers to jump on board since. After hearing the release would be limited, it has been confirmed for Verizon Wireless, as well as AT&T. With no details or announcement to go on, we've been seeing Verizon's model more and more lately, and now according to Droid-Life dummy units are in stores and on the shelves.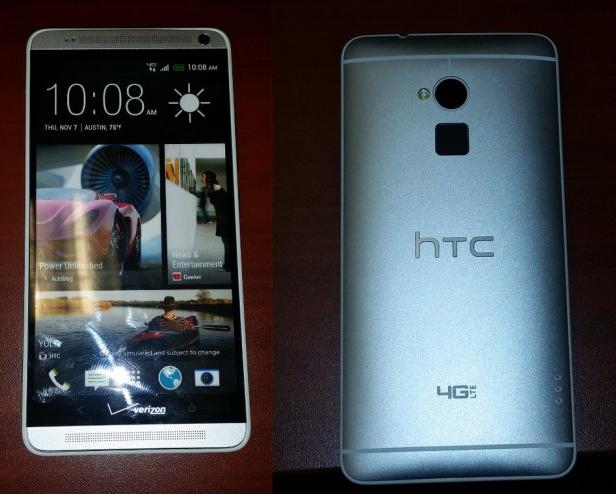 Verizon and HTC are still light on information, and haven't released any official information or release date, but we have a feeling one will be coming soon. With dummy units already in select stores, the actual device should be available to purchase sometime soon. We're hearing as soon as Thursday, November 28th, but that's not yet confirmed.
How much you might be asking? Recent leaks earlier this week suggest the Verizon HTC One Max won't be cheap. With official pricing and units appearing at a new Verizon store in the Mall of America quoting a $299 price with a new 2-year contract or extension. And while that is a similar price as you'd pay for the Note 3, Sprint is offering the One Max for much less.
Read: 7 HTC One Max Features You'll Want to Use
That $299 will get you an impressive 5.9-inch 1080p smartphone running Android 4.3 Jelly Bean and Sense UI 5.5, and hopefully an update to Android 4.4 will arrive in early January next year. The device isn't as powerful as the Note 3, nor does it have a stylus included, but sports a Qualcomm Snapdragon 600 quad-core processor with 2GB of RAM, 16GB of internal storage, a massive battery, and HTC's impressive UltraPixel camera. Oh, and we can't forget about that fingerprint scanner on the back, which could be the selling point along with front facing speakers.
Expect an official announcement and release date soon from Verizon and HTC.

This article may contain affiliate links. Click here for more details.