Verizon HTC One Release Likely Soon
The HTC One may come to Verizon Wireless later this year, despite HTC not mentioning the carrier at the phone's launch last month.
According to All Things D the HTC One will come to Verizon about a month or two after it arrives on the other three major U.S. carriers. The delay is likely due to Verizon's testing process, which the smartphone will have to clear before it will arrive on Verizon store shelves.
At the launch event for the HTC One HTC announced that it will come to AT&T, Sprint and T-Mobile in late March. Rumors suggested the HTC One would not be available until April, but another source claims the HTC One release date on these carriers remains on track.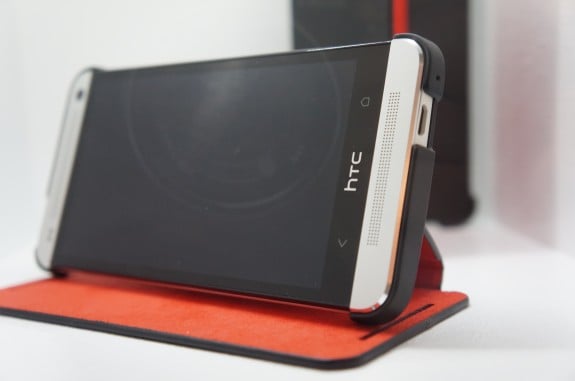 The Verizon HTC One would make it the first HTC device in recent memory to come to all U.S carrier under the same name.
Last year AT&T carried the HTC One X, the top-of-the-line of HTC's flagship line last year, while T-Mobile carried the mid-range One S. Sprint and Verizon, however, opted to carry their own branded devices, the HTC EVO 4G LTE and the HTC Droid Incredible 4G LTE, respectively.
Verizon also recently offered the HTC Droid DNA, the manufacturer's first 1080p smartphone, the precursor to the new HTC One.
With the HTC One potentially coming to all U.S. carriers, HTC can focus its marketing efforts on a single high-end device. The manufacturer's partnership with Best Buy will also help push the One as it competes against Samsung.
The HTC One will have to compete against the Samsung Galaxy S4, which will launch at event in New York City tomorrow. Samsung will likely bring its new flagship to all U.S. carriers, which is why it's important for HTC to do the same. It's difficult for any company (except Apple) to compete with Samsung, and challenging it on all carriers is important for the struggling HTC.

This article may contain affiliate links. Click here for more details.