Verizon Lights Up 9 More Cities with 4G LTE Coverage
Verizon is continuing to light up more and more cities in the United States with its 4G LTE service and today, it announced that nine more cities have now been given the green light and five markets have been given expanded coverage.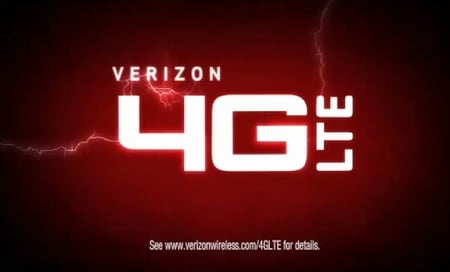 If you live in any of these cities, 4G LTE is now available in your area:
Mobile and Montgomery Ala.;Greater Fairfield and New Haven, Conn.; Gainesville, Pensacola and Tallahassee, Fla.; Fayetteville-Lumberton, N.C.; and Bryan-College Station and Temple-Killeen, Texas.
Obviously, this is sad news for those of you that live out west, but your day will come at some point, just be patient. And as for the cities that have received expanded 4G LTE coverage, there are some big ones. Those five are:
Atlanta, Chicago, Denver, New Orleans and Philadelphia.
Verizon reiterated its goal of bringing its 4G LTE network to all areas covered by 3G by the end of 2013 which means some of you have a long wait ahead of you until you see 4G service pop up in your area. But for those of you who just got the green light, the newly release Samsung Droid Charge just dropped to $200 at Amazon, the LG Revolution is on the way and the HTC ThunderBolt is a solid 4G LTE smartphone.

As an Amazon Associate I earn from qualifying purchases.