Verizon Motorola DROID Turbo Release Rumors Swirl
September has been a busy month for Motorola with the release of two brand new smartphones and the Moto 360 smartwatch, but they aren't done quite yet. After launching the new Moto X and Moto G for 2014, we're now hearing early next month the Verizon DROID Turbo will arrive to take on the Galaxy S5 and iPhone 6.
Earlier this month Motorola took the stage and announced a trio of new devices, two of which are available now. The Moto X is expected to start arriving next week to buyers, but those on Verizon may want to wait and see what else is in store.  New leaks have surfaced suggesting a high-end Motorola DROID Turbo for Verizon is coming soon.
Read: New Moto X Release Date Confirmed
As many of you may know, Motorola and Verizon have an exclusive deal to offer up "DROID" branded smartphones. Moving forward all Verizon DROID phones will be manufactured by Motorola. If all the latest reports and rumors are accurate a new DROID Turbo is expected to replace the popular DROID Ultra from last year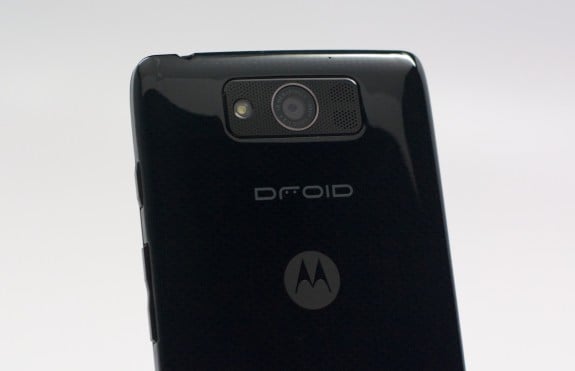 In 2013 Motorola released three products under the DROID lineup for Verizon Wireless. The DROID Ultra, DROID MAXX, and the Droid Mini. The "MAXX" variant is usually more popular simply because it's the exact same as the Ultra, only offers a bigger battery and more storage. However, this year reports suggest only one DROID will arrive, and that is the DROID Turbo.
According to CNET the new Motorola DROID Turbo for Verizon Wireless will be announced and released in October, and offer tons of impressive features to take on the current competition. The Turbo in the name will be for the ultra-fast charging features, and Motorola even just released a new Turbo charger for the new Moto X, which will likely be bundled with the new DROID Turbo smartphone.
Building on the reputation of long battery life, the new DROID lineup for Verizon Wireless won't have 2-3 different versions, but one impressive flagship device. The DROID Turbo will benefit from the Turbo Charger, which will charge a device enough to last for 8 hours in just 15 minutes. Add a big DROID MAXX type battery to it, and this could be one of the best Verizon Android phones of the year.
There's no confirmation of screen size yet, but we're hearing it will be the same 5.2-inches as the Moto X, or slightly bigger. Earlier reports suggest a Snapdragon 805 Quad-core processor running at 2.7 GHz, 2-3 GB of RAM, and the big display will offer a stunning 2560 x 1440 Quad-HD resolution. Similar to the Galaxy Note 4 and LG G3.
Currently the DROID Turbo is going through final testing, and a few benchmark results have shown Android 4.4.4 KitKat is on board the upcoming Verizon DROID flagship smartphone. CNET reports it could launch around the same time as Google releases Android L, and be among the first smartphones to see the latest Android release.
Read: Android L Release Making Progress
If all the reports are accurate the new DROID Turbo will offer a stunning display, the latest top-tier specs for mobile devices, a huge 3,300 or 3,500 mAh battery with the ultra-fast charging features, as well as wireless charging to boot. Add all of that to an impressive design and the iPhone 6 and Galaxy S5 will have some solid competition from Motorola.
Last year the DROID lineup arrived before the Moto X, but this year Motorola made its flagship customizable smartphone top priority, and the new DROID smartphone for Verizon is expected to make its debut next month. There's no solid announcement or release date, but we're expecting both to arrive inside the month of October.

As an Amazon Associate I earn from qualifying purchases.