Verizon Motorola Xoom Ice Cream Sandwich Update Close to Rolling Out?
The wait for the Verizon Motorola Xoom Android 4.0 Ice Cream Sandwich update might be close to an end.
Droid-Life has caught wind of a soak test that is heading to owners of Verizon's Motorola Xoom and they believe that the soak test is for the ever elusive Ice Cream Sandwich update that Xoom owners have been waiting on for quite some time.
Motorola has promised that the update will be out at some point in Q2 and that means it could be rolling out in the first half of June should this soak test go smoothly.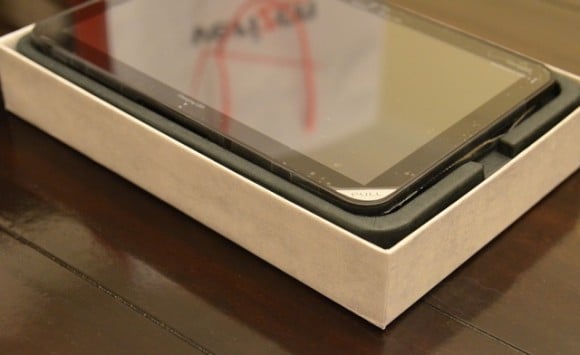 Read: Guide To Google Android 4.0 Ice Cream Sandwich.
Android 4.0 should be available to those who upgraded to 4G LTE and those that stayed on Verizon's CDMA 3G network.
The update is long overdue for those touting Verizon's 4G LTE enabled tablet as the device has been sitting on Android 3.0 Honeycomb since it was released in March of 2011.
Owners have been campaigning for an update to Android Ice Cream Sandwich for quite some time now and the war drums only picked up after the Wi-Fi model of the Xoom got Android 4.0 all the way back in January.
Now, it seems the time has finally come for the 4G LTE version of the Xoom and owners can now start counting down the days.
Of course, Q2 doesn't end until June ends so it Verizon might still drag this on a little longer but hey, at least there is light at the end of the tunnel.
Keep an eye out Xoom owners, Ice Cream Sandwich should be here relatively soon.

As an Amazon Associate I earn from qualifying purchases.