Verizon Nexus 7 Not Coming Until KitKat Update
With yesterday's rumor that the Nexus 7 would be making its way to Verizon shortly, it had us excited that it was right around the corner, it seems that Big Red is waiting until the Nexus 7 gets its Android 4.4 KitKat update before it will allow the tablet to be used on the carrier's LTE network. According to Android Police, which received a statement from Verizon, the current issue is with Android Jelly Bean, and the tablet will have to be updated to KitKat before it can be used on Verizon's network.
Verizon said in the past the Nexus 7 would have to go through a certification process before it could be deemed fit for Verizon's LTE network, but the carrier now says that Google, Asus and Verizon have "uncovered a systems issue that required Google and Asus to undertake additional work with the Jelly Bean OS running on the device. Since Google was about to launch its new Kit Kat OS, rather than undertake this work, Google and Asus asked Verizon to suspend its certification process until Google's new OS was available on the Nexus 7."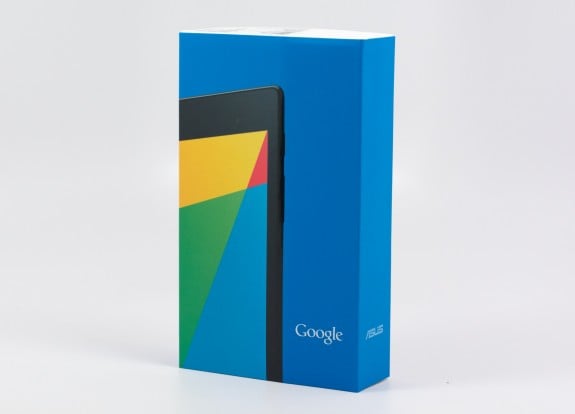 This essentially means that before the Nexus 7 can be used on Verizon's network, it'll have to be updated to Android 4.4 KitKat first. Google confirmed earlier this month that KitKat would be coming to the Nexus 7 eventually, but no timeline was given; it could be several weeks or even several months before the 7-inch tablet gets the update.
However, it seems that one thing is for sure: Verizon at least says that the Nexus 7 will be coming to its network at some point, and it's just a matter of how patient its customers can be. Other than the Samsung Galaxy Nexus, this will be the first Nexus device that Verizon will certify for use on its network.
Sadly, the Nexus 5 is a different story. Verizon doesn't seem to excited at the moment about allowing the Nexus 5 on its network, and the carrier says that a whole new device would need to be made in order for it to work. While this technically isn't true, since the Nexus 5 can work on Verizon's band 13 LTE, it proves that Big Red won't be certifying the Nexus 5 anytime soon, if ever.

As an Amazon Associate I earn from qualifying purchases.