Verizon Galaxy Note Edge Release Date Emerges
While still not confirmed, the elusive Verizon Samsung Galaxy Note Edge release date is now rumored for early January with a date that's supposedly going to arrive later this week during CES 2015.
Last year, Samsung announced two versions of the Galaxy Note 4. One model, the flat screened Galaxy Note 4, arrived on several U.S. carriers back in October. The other, the curved Samsung Galaxy Note Edge, touched down on AT&T, Sprint and T-Mobile towards the end of the year but failed to arrived on U.S. Cellular or Verizon despite being confirmed for those carriers.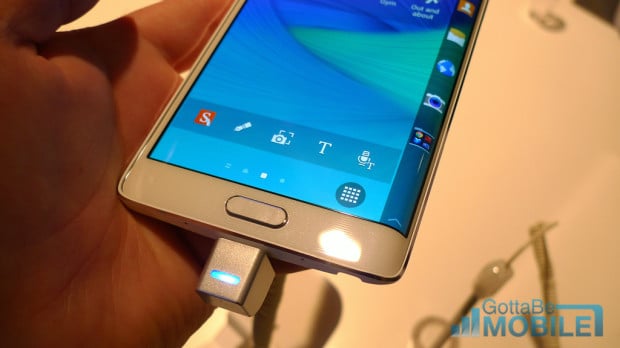 The Verizon Galaxy Note Edge release date remains elusive though we've finally seen some movement. A leak from Phandroid suggests that the Verizon Galaxy Note Edge release date could be January 8th, or, four days from now. That date is not confirmed, it comes from what appears to be a leaked Verizon document, and it will remain rumored until Verizon confirms it as the device's arrival date.
The document does not out any Verizon Galaxy Note Edge price though the device is expected to command a price tag similar to the $399.99 on-contract price tag that AT&T debuted at the tail end of last year. Sprint, another rival U.S. carrier, charges $450 on-contract for the rights to the curved version of the Samsung Galaxy Note 4.
Verizon's Galaxy Note Edge has not budged from the carrier's sign up page that it introduced several months ago. And while the device has yet to show up on retailers like Best Buy, we've seen some movement on Samsung's product page in recent weeks.
Recently, we discovered some new Galaxy Note Edge release details lurking on Samsung's site. The Verizon Galaxy Note Edge product page used to list the device in two colors, white and black. Now, the device is only listed in black which hints at a limited release for Verizon Galaxy Note Edge buyers. If true, it would mirror what we've seen at other U.S. carriers. Sprint and T-Mobile only carry the black model. AT&T carries both the black and white models.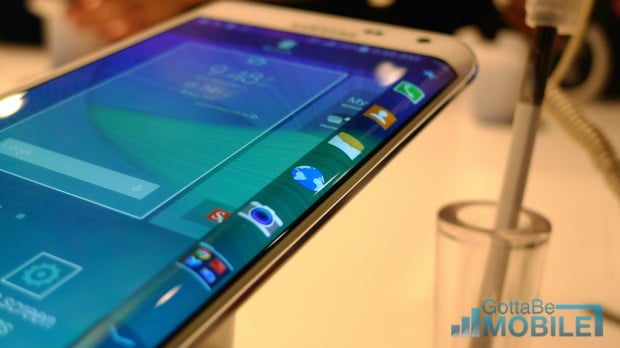 The leak also does not spell out any release information for the U.S. Cellular Samsung Galaxy Note Edge release date. The nation's fifth largest carrier surprisingly confirmed the device weeks after its initial launch though the carrier did not release any detailed information. The U.S. Cellular Galaxy Note Edge passed through the FCC late last year but we haven't seen any positive movement since then.
Verizon's Galaxy Note Edge is a concept phone and one that's intriguing given the unique and powerful specifications that it has on board. The Galaxy Note Edge specs include a curved Quad HD resolution display, a 2.7 GHz Quad-core Snapdragon 805 with 3GB of RAM, Android 4.4.4 KitKat with Samsung TouchWiz, 16MP camera with Optical Image Stabilization, massive battery, and a thin 8.3mm frame. It also comes with an S Pen stylus like the Samsung Galaxy Note 4.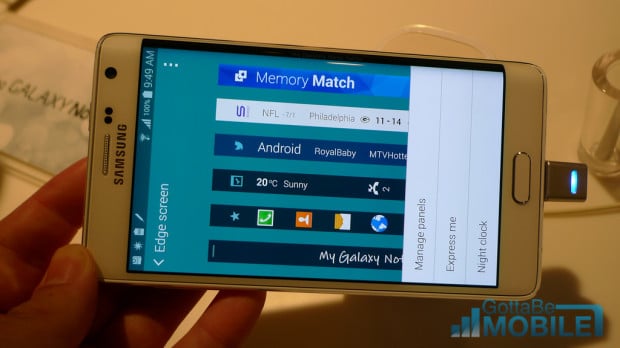 The Galaxy Note Edge is all but confirmed to be getting Google's new Android 5.0 Lollipop operating system in the coming weeks though a specific date hasn't been nailed down. The upgrade will deliver a new look to the device's software and bring a number of enhancements to Samsung's curved device including new looks to Samsung's core applications.
Verizon Galaxy Note Edge release date rumors emerge just as Samsung Galaxy S6 release date rumors start to swirl. Samsung's Next Big Thing is expected to debut sometime in the first half of the year with a number of brand new features including a large Quad HD display. Galaxy S6 rumors are expected to pick up during CES 2015 in Las Vegas as Samsung reportedly is showing the device off to select partners ahead of launch.

This article may contain affiliate links. Click here for more details.