Verizon Pushes Fix to Samsung Fascinate to Fix Emergency Dialer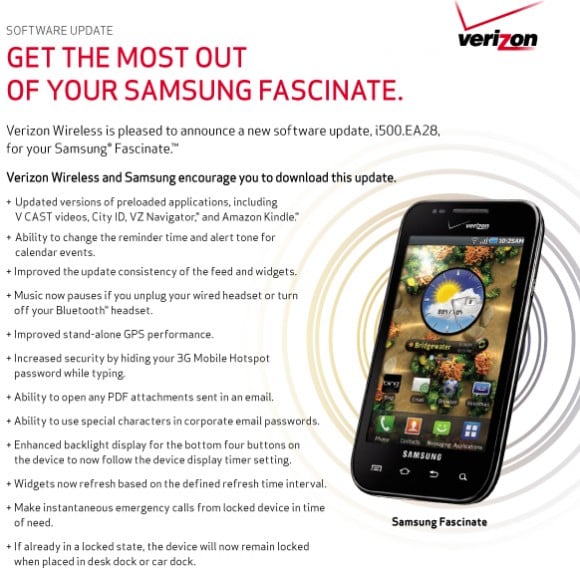 A major congratulations to Verizon Wireless for rolling out a fix so promptly. After we had reported that there was a bug with the current firmware of the Samsung Fascinate, a variant of the Galaxy S for Verizon's network, the carrier has been hard at work and is now pushing a firmware update to rectify the problem with the emergency dialer not working properly when the pattern unlock screen is used. Additionally, there are also a number of improvements and enhancements found on the latest EA28 build. If you are running the DL09 firmware build you should be seeing Verizon pushing out the EA28 version soon, if not already.
Via: Android Central

This article may contain affiliate links. Click here for more details.