Verizon Sneaks Bloatware Onto Galaxy Nexus
So we just showed you some official videos for the Samsung Galaxy Nexus and Android 4.0. In the first video, the device used is very blatantly the variant of the Galaxy Nexus that will be headed to Verizon. And from that video, it's very easy to see that Big Red, Nexus device and all, has managed to sneak some bloatware applications onto the smartphone.
Now, before you get all riled up, it appears that there are only two: Backup Assistant and My Verizon Mobile.
Still, it's pretty frustrating to see this happening with the carrier's first Nexus phone, a phone that we thought would be completely free from carrier chains.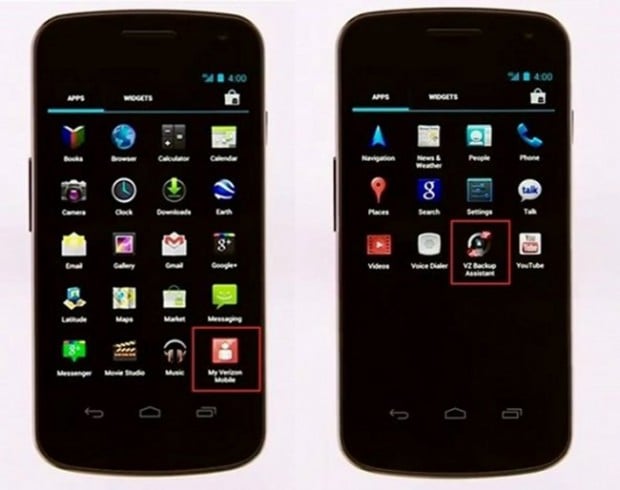 Alas, it doesn't look like that is meant to be and who knows, maybe you'll actually end up using both of these applications.
And who knows, maybe Verizon will have a change of heart before it releases the Galaxy Nexus.
Whenever that is.
Via: Droid-Life

As an Amazon Associate I earn from qualifying purchases.