Verizon to Offer Two Tiers for 4G LTE Smartphone Tethering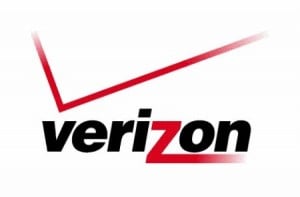 Alongside the carrier's new metered data plans that are set to go live on July 7th, the same day that the flagship Motorola Droid 3 is supposed to be unleashed, Verizon Wireless may finally announce its pricing plans for smartphone tethering. The carrier will announce two tethering plans–one for users who are grandfathered into the unlimited data plan (which is $30 per month) and a second plan for users who sign up on July 7th to a metered data plan.
The unlimited tethering plan for grandfathered unlimited smartphone data users would price tethering at a $30 premium per month for 4G LTE data while metered plan customers can add tethering for $20 for 2 GB of additional data.
The benefit of the $30 4G LTE tethering plan is that it would give you unlimited tethering from your 4G enabled smartphone–which includes the HTC Thunderbolt, Samsung Droid Charge, and LG Revolution at this time–rather than the metered 2 GB of tethering allowed on the $20 per month plan. As Verizon's 4G LTE network is still rated at this point to be the fastest 4G network in the U.S., the pricing may be suitable for those who desire to have a smartphone and carry around either a USB modem or a MiFi to connect their tablets, laptops, notebooks, netbooks, or other WiFi-enabled device to get online while away from a hotspot.
Tethering via Android allows users to share their mobile broadband 4G LTE data plan on Verizon's network with other WiFi-enabled gadget, serving as a mobile router or hotspot for instant data access. The problem is that tethering draws battery life quicker than normal as the 4G and WiFi radios or both on–the former to receive the network connection and the latter to broadcast that connection to other devices. As such, if you do buy into a tethering plan, be prepared to outfit your phone with a spare battery, an extended battery, or some sort of hybrid battery-case.
Users who only occasionally tether and don't need unlimited tethering can also opt for the lesser $20 per month plan, which gives them 2 GB of data, which is the same as the 3G tethering plan. The $20 tethering plan is also available to 3G customers for 3G tethering.
Via: Droid-Life