Verizon Wireless Plans for Growth, Preps for 4G LTE International Roaming
At Mobile World Congress late last month, Verizon Wireless began detailing plans for its growth strategy, including what it hopes to do with the newly acquired AWS spectrum as well as paving the groundwork for international 4G LTE roaming. While Verizon offers 2G and 3G roaming with over 200 worldwide carriers, the next step of the mobile broadband experience, especially if you've been spoiled by the high speeds and low latency that LTE delivers, is to offer the same great 4G LTE experience to customers while they travel internationally.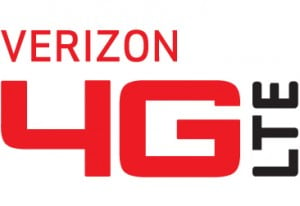 In an interview with Fierce Wireless, Verizon Wireless CTO Nicola Palmer had given guidance on what her company hopes to do with AWS, roaming, and with the emerging VoLTE evolution.
AWS Used for Increasing Capacity
In order to continue the momentum for its LTE coverage, Verizon, like all carriers, will need to increase its capacity. To do that, it had acquired the AWS spectrum from various cable companies and from T-Mobile. As the carrier is winding finishing the final stretch of its LTE build out on the 700 MHz Block C spectrum, it will begin to focus on building out its network on AWS.
Our LTE strategy is with 700 MHz C band. AWS [spectrum] is our growth strategy. We are deploying in the AWS band. We have that [spectrum] through our deal with the cable companies. The spectrum is almost nationwide. AWS provides a great growth strategy to handle capacity demands on 4G LTE. We will deploy 5,000 AWS sites this year and it will be a lot more next year.
According to Verizon, we'll begin to see new smartphones and tablets that will begin supporting the current 4G LTE 700 Mhz spectrum as well as the new AWS spectrum beginning the first half of this year. There are a number of notable phone launches for Verizon in the first half of this year still, including the HTC One, the Samsung Galaxy S4, the BlackBerry Z10, and the rumored Nokia Lumia 928; potentially, anyone of those could be compatible with the new AWS spectrum when it debuts to be future-proof as Verizon broadens its LTE network.
Roaming
Roaming will become increasingly important for Verizon and international carriers. For one, LTE is deployed ion more and varying frequencies around the globe, so for a smartphone to be able to support all the world's LTE frequencies, it will have to support more bands than global penta-band 3G phones currently. And aside from the hardware and technical issues, currently there are no roaming agreements with international carriers. Verizon is hoping to change that by forging relationships and leveraging its large LTE build out in the U.S.
700 MHz C band and AWS will be the two bands that will be for roaming. We would love for other carriers to adopt one of those bands so we can take in-bound roaming traffic. In terms of out-bound traffic, the other thing that is happening is the devices are maturing. The chipsets are maturing and the amount of bands you can put in a device are increasing. That will be important for global roaming.
The carrier is looking to get roaming agreements for its U.S. customers while they're traveling abroad as well as for international customers from foreign carriers while they're frequenting the U.S.
VoLTE and LTE-Advanced
Palmer reiterated that VoLTE will begin deploying late this year or early next year. This will have a beneficial impact on battery life as currently, for simultaneous voice and data connections, both the 4G and 3G radios must be powered on at the same time with data going on 4G and voice on 3G. With voice being delivered as data over LTE, the 3G radio will not need to be powered on at the same time, thus saving battery life. Additionally, VoLTE will benefit iPhone 5 owners in allowing those customers to have simultaneous voice and data connections, a limiting factor given Apple's design trade-offs to go with a slimmer phone.
And with LTE-Advanced, Verizon is saying we should see the same dramatic jump in speeds similar to the migration from 3G to 4G LTE.
When we went from 3G to 4G, consumers could feel the difference. I don't think LTE Advanced is that sort of step function in performance. It's good performance. And like anything else in LTE, we will lead the way.
LTE-Advanced, according to Verizon, follows the same 4G protocols and isn't 5G. Hopefully, we won't have over-zealous carriers trying to confuse customers by marketing LTE-Advanced as 5G when that day comes; in the past carriers caused some confusion by labeling the 3G+ HSPA+ technology as 4G.

As an Amazon Associate I earn from qualifying purchases.