Verizon's 4G LTE Samsung Galaxy Tab 10.1 Gets Closer to Launch
Verizon's 4G LTE version of the Samsung Galaxy Tab 10.1 has already experienced a few bumps in the road prior to its release but it appears that there is light at the end of the tunnel as marketing for the tablet has begun to pop up in Verizon stores which is a sure sign that a release is close.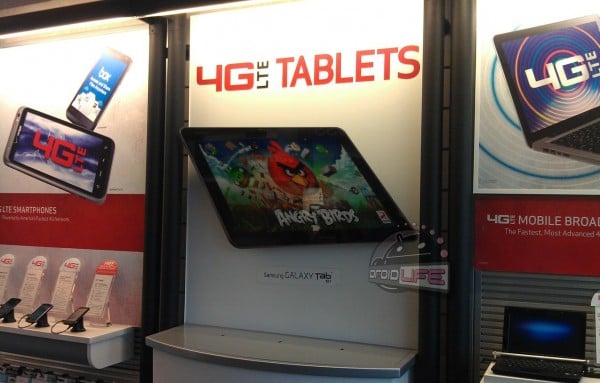 The device was announced all the way back at the beginning of June, much to the chagrin of Motorola Xoom owners, only to have it scheduled pre-order date of June 8th get delayed leading many (including us) to question whether or not the device would be delayed beyond the anticipated July launch window.
Fortunately, Droid-Life has release a photo of some in-store marketing that seems to confirm that yes, the 4G LTE Galaxy Tab 10.1, will hit stores this month.
The report says Thursday, so definitely circle that in your mental calender but don't assume that's when this tablet is going to be hitting shelves. That being said, it would definitely be weird if Verizon was putting all of this marketing stuff up for nothing.
So, it looks like the Galaxy Tab 10.1 will indeed beat the Motorola Xoom to 4G LTE, even though the Motorola Xoom has been out since February and we're now in the month of July.
Anyone bringing their Xoom back for one of these?

As an Amazon Associate I earn from qualifying purchases.