Verizon's Droid Xyboard Tablets Just Got Better
Verizon's Motorola Droid Xyboard tablets just got a little better today as updates for both models rolled out bringing a number of improvements to the successors of the Motorola Xoom. The software updates have already begun to roll out today and so those of you who have either the Droid Xyboard 8.2 or Droid Xyboard 10.1 will want to check for the update in your settings.
The biggest change coming with these updates are that they are now "Global Roaming" ready. This means that owners will now have coverage in hundreds of countries around the world.
So if you're a globe trotting Xyboard owner, you should be elated.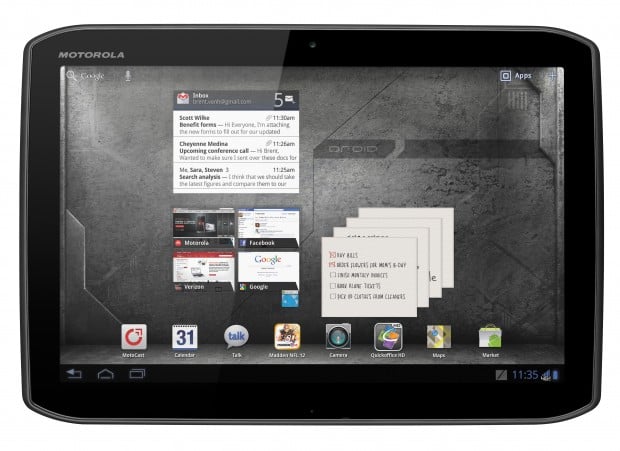 Thing is, Verizon has told Droid-Life that they aren't global devices just yet. Within two weeks, there will be another update that will update the SIM card on the Droid Xyboard tablets at which point they will be ready to trot around the earth.
In addition to the new global roaming capabilities, the updates include:
Enhanced browser performance to improve scrolling
Improved touch response, including Stylus enhancements for the 10.1 model
Maintain data connection when switching between Wi-Fi and Verizon's 3G and 4G LTE networks
Those are just the main enhancements, you can check out the full list in the photos below.
The updates both 83.8MB in size which means that you should be able to update in no time at all.
While the update is nice, what Droid Xyboard owners really want is the upgrade to Android 4.0 Ice Cream Sandwich. We know that the devices are upgradable, but Motorola hasn't given an exact date for the software roll out.
Stay tuned.

This article may contain affiliate links. Click here for more details.