Versions Will Help you Go Back In Time in Documents in Apple's Mac OS X Lion
During the WWDC 2011 keynote, Apple announced many new features in their next version of OS X Lion including Versions a new backup system that automatically saves multiple versions of a document so you can get previous edits back even after saving a document.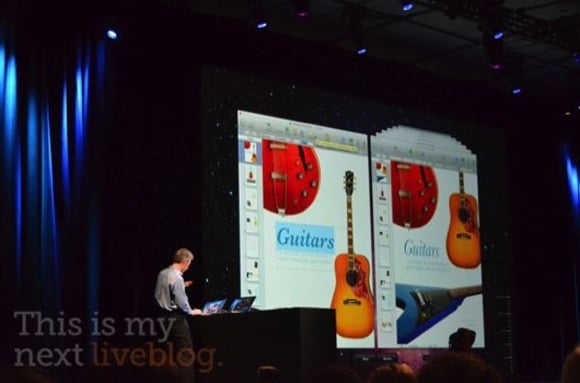 The way it works, you can start a new document in something like Keynote or Pages. Safe it and then make edits and it automatically saves the document as you edit it. Then let's say you make some edits on a presentation, save them over the top of a previous version, then realize that you accidentally deleted ten slides with important data that you need to present. With versions you can go back in time to a version of the document.
This will be a huge help for people who work for long periods of time in a document of any kind. The feature is now built right into the OS.
This is not just for versions of saved documents, but it automatically saves all the time. So if you quit Pages after making an hour's worth of edits on a long term paper, the OS will save the file automatically for you. You won't lose anything.
These multiple versions will be visually represented much like your OS X backup system Time Machine works. As you can see above the document versions are all presented in a window which you can scroll back in time to find the version you want to get back.
Developing story. For more Apple news from WWDC including iOS 5, iCloud and Mac OS X Lion, follow our Apple News.