Vertu Debunks Some Speculations Around Android Release
In an email to GottaBeMobile, Vertu has debunked some of the speculations and rumors surrounding the release of what may be the company's first Android handset. The company did not deny that it was working on an Android handset, as we had reported based on speculations on the Internet, but it did say that some of our reporting was inaccurate.
A spokesperson for the company says, "Some of the information that you have recently reported on regarding Vertu is inaccurate, including proposed pricing, and we look forward sharing more details with you in the coming weeks."
We had previously reported that Vertu's forthcoming device would cost around 3000 Euros and may include a dual-core Snapdragon processor similar to current Lumia Windows Phone 8 smartphones. It's also been speculated that Vertu would employ a lower resolution WVGA display.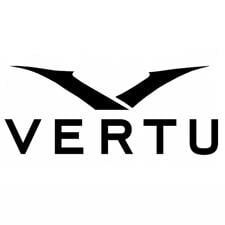 Additionally, it looks like Vertu's announcement will happen ahead of the Mobile World Congress trade show event at the end of this month. According to Vertu, "an official announcement to the global media" will be held on February 12th in the company's home base of London, England.
Vertu is a luxury smartphone brand that prides itself on crafting its smartphone in the tradition of fine Swiss watches by using precision engineering techniques, precious metals, and handcrafting process by a master craftsman. The company was started as a wholly-owned subsidiary of Nokia and many of Vertu's phones in the past have either been based off a feature-phone OS or more recently based on the Symbian operating system. Since then, Nokia has sold off controlling interest of its luxury brand to a private equity firm.
Though the company's phones have never been on the 'bleeding edge' of technology, Vertu does provide a phone experience unlike any other with global concierge service and a piece of artfully made technology.
Hopefully, the upcoming Vertu phone will be more affordable than previous Vertu offerings have been despite the company's insistence that rumored pricing information of around 3000 Euros at the entry point is inaccurate. Moreover, hopefully Vertu will equip its handsets with the latest hardware and software–it's one thing to upgrade a $500 phone every year or two, but upgrading a phone upwards of a few thousand dollars every year or two for newer processor speeds or storage capacity may not be something that customers may want to do.

As an Amazon Associate I earn from qualifying purchases.