Virgin Mobile HTC EVO V 4G Pre-Orders Now Available
Ahead of its May release date, Virgin Mobile's HTC EVO V 4G has gone up for pre-order.
Radio Shack has begun taking pre-orders for the HTC EVO V 4G which is set to hit Virgin Mobile's new 4G WiMax service on May 31st. As expected, Radio Shack is offering up the smartphone at the suggested retail price of $299.99 off-contract.
That price and the device's feature set, which mirrors that of the HTC EVO 3D without the 3D, make this an extremely intriguing device to those currently on Virgin Mobile and to those that are looking for a nice off-contract alternative.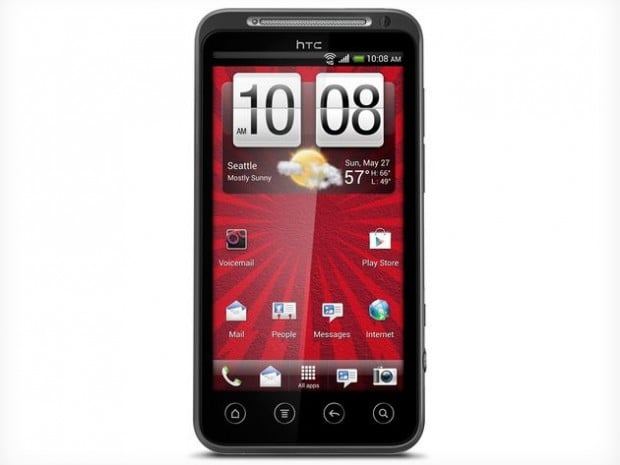 The EVO V 4G will be powered by a 1730 mAh battery and 1GB RAM – no word yet on the processor, and it will also feature a 4.3-inch qHD touchscreen, a 5MP camera in the rear and a 1.3MP camera in the front, 4GB of memory with an 8GB memory card included, and HDMI.
The video below, of Sprint's EVO 3D, will give interested parties a good idea of what to expect from the EVO V 4G.
It will also come with Android 4.0 Ice Cream Sandwich right out of the box which means consumers won't have to endure a long wait for the software upgrade kike many other Android owners have had to do.
Those interested will need a data plan though and Virgin Mobile will be offering data plans for the EVO V 4G that start as cheap as $35 a month. Of course, that won't net customers much but there are pricier data plans for those that need more minutes and more data.
Virgin Mobile's latest smartphone, the LG Optimus V, saw its pre-order stock run out before the phone's launch so those looking to ensure the HTC EVO V 4G for launch day might want to think hard about placing a pre-order with Radio Shack today.