Virgin Mobile Samsung Intercept Froyo Update Coming April 11th
Don't look now Verizon Samsung Fascinate owners but it looks like Virgin Mobile's Samsung Intercept is going to be beating your device to the Android 2.2 Froyo update.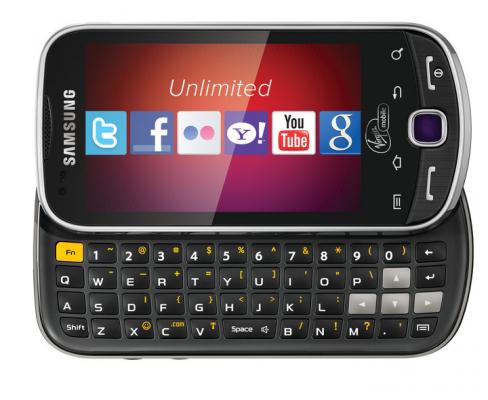 According to texts being sent to device owners, Virgin Mobile fully expects the update to be rolling out starting April 11th. The message states:
The Froyo Update for the Virgin Mobile Samsung Intercept is finally coming out on Monday the 11th! VMFreeMsg: Starting 4/11/11, you will be notified of a phone software upgrade available for your Intercept. Click https://msg4u.us/isr for more information.
So, that means that on April 11th, Samsung Intercept owners will not only be getting Android 2.2 Froyo but also:
Exchange Active Sync updates
ability to install applications to external memory card
improved Bluetooth device support
Bluetooth Voice dialing
improved operating system performance
dedicated phone, application and browser icons on every home screen
If you own an Intercept, go ahead and circle next Monday on your calendars in pencil.
(via Android Central)

As an Amazon Associate I earn from qualifying purchases.