HTC Vive Wireless Adapter Takes VR to the Next Level
This week at CES 2018 HTC unveiled what's next for high-end virtual reality, a truly wireless experience. And while the new HTC Vive Pro has a lot to offer with its redesign and built-in headphones, the Vive wireless adapter is the true "next step" for VR.
HTC revealed a new Vive Pro at the show, but what most VR fans want is the wireless adapter that got shown off in 2017. It's officially coming later this year, and you'll want one.
The Vive Wireless Adaptor will allow both the HTC Vive and the new HTC Vive Pro to completely go wireless. It's using a few different technologies to make this happen, too. All said and done though, you'll enjoy an immersive VR experience without the bulk of wires dangling from you, or getting in the way of your feet.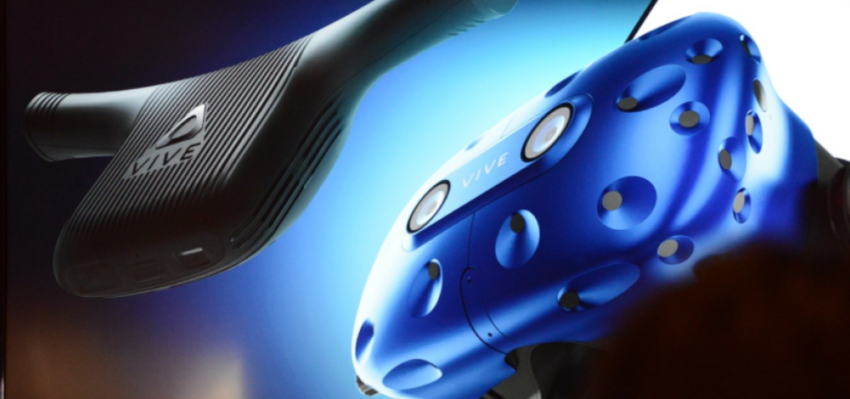 Before, a huge bundle of cords went over your head, down your back, and all the way to a high-end computer. Often getting in the way and causing some VR users to trip on cables and lose the immersive feeling. There's nothing worse than getting thrown back to reality and out of an intense gun-fight because your feet got stuck on the cords.
The Vive Wireless Adaptor features Intel's WiGig technology to deliver an exciting wireless virtual reality experience. In fact, it combines WiGig technology with DisplayLink XR codec and operates on a 60GHz spectrum to eliminate the headset cable and create an unhindered VR environment. This is like a wireless docking station for your headset. It's also interference-free and cuts out any lag you'd expect from doing such a task without wires.
It's worth stating that the impressive new Vive Wireless Adapter will support both the original Vive, and the all-new Vive Pro. However, it's a completely separate purchase from either Vive device. This means on top of the already expensive headset and gaming PC, you'll also spend a pretty penny to go wireless. Of course, only if you want that truly immersive experience. It's not necessary, but will certainly improve VR for anyone that enjoys it.
So when can you take VR wireless and for how much? Well, the wireless adapter will arrive sometime in Q3 of 2018. So anywhere from late July to September. Sadly, there's no other information about a release date, or more importantly, the price. Either way, stay tuned for more details and we'll update the moment we know more.

As an Amazon Associate I earn from qualifying purchases.