Walmart Black Friday 2015: 10 Things to Know
Walmart Black Friday 2015 Doorbusters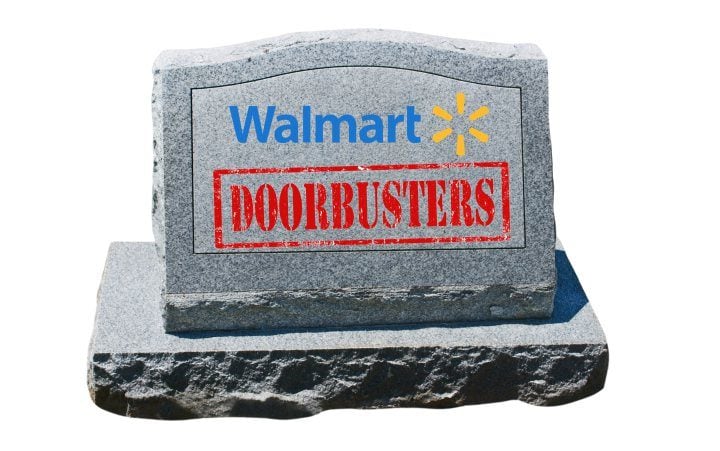 When the Walmart Black Friday 2015 ad arrived we saw several places report that doorbusters are dead because of the changes Walmart made.
Walmart is trying to get rid of the negative parts of Black Friday doorbusters -- low stock, limited time availability and fight inducing deals that server to frustrate many and satisfy a few.
This year Walmart is ready. Steve Bratspies, chief merchandising officer, Walmart U.S. promises, "We bought deep on televisions, toys and more to ensure hundreds of customers in a store – not tens of customers – get the gift they want."
While there are certainly more options to buy and it sounds like there is more stock at Walmart this year, shoppers can still check out big-ticket items at big deals right when the store opens.