Walmart Black Friday 2016: 10 Things to Know
Walmart Black Friday 2016 Maps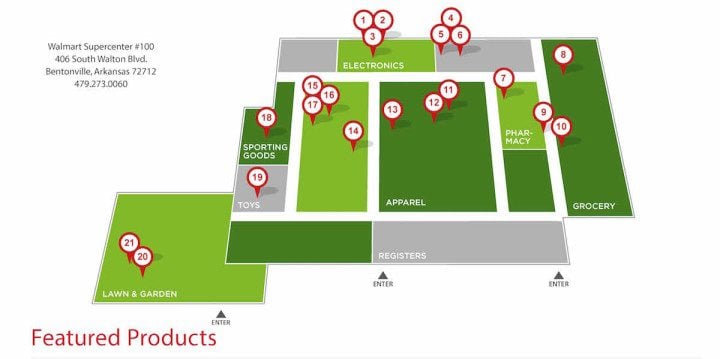 For the past several years you have been able to download a Walmart Black Friday map to your iPhone or Android device or print one out. This is essential to getting what you want at the Walmart Black Friday and Thanksgivign Day sales.
You can use the Walmart Black Friday maps to see where the doorbusters are, where to line up for wristbands and to find other Walmart Black Friday deals.
On November 17th you will be able to find the Walmart Black Friday maps on the website and in the Walmart app for iPhone and Android.
You can even go in store and look at the locations ahead of time so you know where to go and the best route to take there if the store is crowded.
It's very important to note that Hatchimals and the HDTV doorbuster deals are not always in the toy aisle or in electronics. Paper copies will be avialable in store on Thanksgiving day.

As an Amazon Associate I earn from qualifying purchases.