Walmart Offering Galaxy S II Epic 4G Touch for Only $100
Was that $150 pre-order from Wirefly for Sprint's Samsung Galaxy S II Epic 4G Touch too expensive for your tastes? Well, then you'll be happy to know that Walmart has completely undercut them and Sprint and is currently offering up the Epic 4G Touch for a mere $100 on a new two year contract. Easily the best price that you can find out there for Sprint's latest and greatest Android phone.
This is an extremely tempting offer to be sure, but I recommend waiting beyond the Epic 4G Touch's September 16th release date to see what Sprint has in store for October.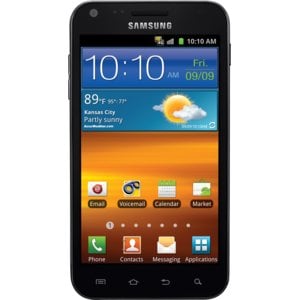 Rumor has it that the iPhone 5 will be arriving by October 15th and it will likely be available on unlimited data plans.
If you can't wait until October, and need this phone pronto, then you can head right here to Walmart's website and throw down your $100 for your pre-order.

As an Amazon Associate I earn from qualifying purchases.