Stunning Watch Dogs E3 Trailer Goes Live
Hours before Microsoft kicks off the first day of major E3 press conferences Ubisoft released the new "Exposed" E3 trailer for the upcoming Watch Dogs.
Announced at E3 last year Watch Dogs is an action game that lets players hack into any system using a smartphone to take down criminals and combat a city-wide surveillance system. The game will come out on October 19 for current-generation consoles and PC, and will come to the PlayStation 4 and Xbox One when they release later this year.
The new trailer for Watch Dogs shows Adam Pearce taking down a human trafficker using his smartphone to hack into the suspects phone and any computer systems along the way. Once he confronts the trafficker Pearce is able to take his cohorts down after a spectacular fight scene that involves gunplay, acrobatics and hacking the building's fire sprinkler system.
Outside, Pearce is able to shut off the lights in the entire section of the futuristic Chicago to make his escape.
The systems in the game are like nothing shown in a game so far. Players can hack into almost anything, and use the entire city to their advantage in a pinch. It's an interesting commentary on surveillance and the number of computer systems we surround ourselves with and trust, that also looks like a lot of fun to play with.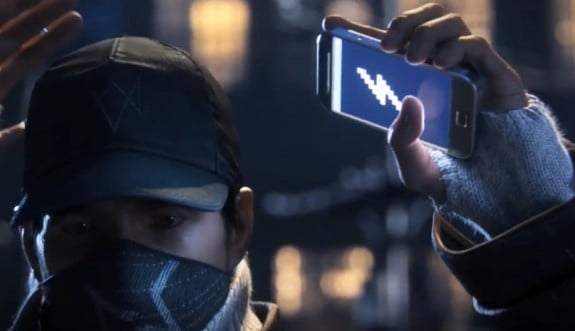 To make the game even more intriguing, at first glance that trailer almost looks like live action. The characters look almost real with extremely detailed facial features and clothing. The trailer looks like a big step up from current generation games, showing what the PlayStation 4 and Xbox One (as well as high-end PCs) are capable of.
The actual gameplay likely won't look nearly as spectacular, though the PS4 and Xbox One versions will no doubt look a lot better than the PS3 and 360 versions of the game.