Jay Z's Tidal Freestyle: Brutal Slam Against Spotify & Apple
Jay Z's Tidal Freestyle in the middle of a weekend concert is a brutal attack on Spotify, Google, YouTube, Apple and other companies.
Tidal is Jay Z's music streaming service that takes on Spotify and Apple Beats Music, both of which Jay Z calls out in the Tidal freestyle during the B-Sides concert.
Read: TIDAL vs Spotify – 5 important Details
The exclusive video of the Jay Z concert is already unofficially on YouTube.The Jay Z B-Sides concert includes the barbed freestyle that addresses some of the criticism of Tidal, with commentary on competing music streaming services, Freddie Gray, Mike Brown and Trayvo0n Martin.
Tidal is a music streaming service with $10 and $20 monthly streaming options with the promise of exclusive content direct from the musicians.
Watch the Jay Z Tidal Freestyle below at 17-minutes into the concert. The short and pointed rap calls out YouTube for paying a tenth of what artists are worth. Jay Z also addresses the hypocrisy of critics who complained about Artists wanting to get paid for their music while consumers buy nine iPhones and Spotify is worth 9 billion.
Below you can read the lyrics to Jay Z's freestyle as transcribed by TechCrunch.
"Don't ever go with the flow. Be the flow.

I don't need no middlemen to talk to my n*ggas / I understand if you don't understand I figure I'm Jigga / That's where we differ / I take what's mine you accept what they give you, I get you /  I don't take no checks, I take my respect / Pharrell even told me 'Go with the best bet' / Jimmy Iovine offered a safety net / Google dangle 'round a crazy check / I feel like YouTube is the biggest culprit / Them n*ggas pay you a tenth of what you supposed to get

You know n*ggas died for equal pay, right? / You know when I work I ain't your slave, right? / You know I ain't shucking and jivin' and high fivin' / You know this ain't back in the days, right? / But I can't tell by the way they kill Freddie Gray right / Shot down Mike Brown like the way they did Tray, right? Let 'em continue choking' n*ggas / we gon' turn style / I ain't your token n*gga /

You know I came in this game independent, right? / Tidal / My own label / same difference / Oh n*ggas is skeptical cause they own shit / You bought nine iPhones and Steve Jobs is rich / Phil Knight's worth trillions, you still bought those kicks / Spotify's nine billion and they ain't say shit / 'Lucyyy you got some splainin' to do' / The only one they hatin' on look the same as you / That's cool / I know they tryin' to bamboozle you / Spending millions on media tryin' to confuse you / I had to talk to myself 'Hov, you used to it' / It's politics as usual."
There is no doubt that this is an entertaining freestyle in defense of Tidal or that Jay Z is a talented performer and businessman. Still, Tidal is late to the party and missing key features and despite a focus on the quality of music, the $9.99 a month option fails to match Spotify in quality of streaming music.
The Tidal app works on iPhone and Android, but there is still no desktop app, which means users need to listen in a web browser instead of a standalone app on their computer. Tidal made a big deal about the exclusive music videos and concerts, which could deliver added value, but non-subscribers can watch the exclusive concert on the video above and on the Tidal homepage without a subscription.
Tidal needs more than a pointed Jay Z freestyle to take on Spotify and the upcoming Apple music streaming service in iOS 8.4 to compete for money coming from consumer's wallets.
7 Exciting iOS 8.4 Update Details
iOS 8.4 All but Confirmed for June 8th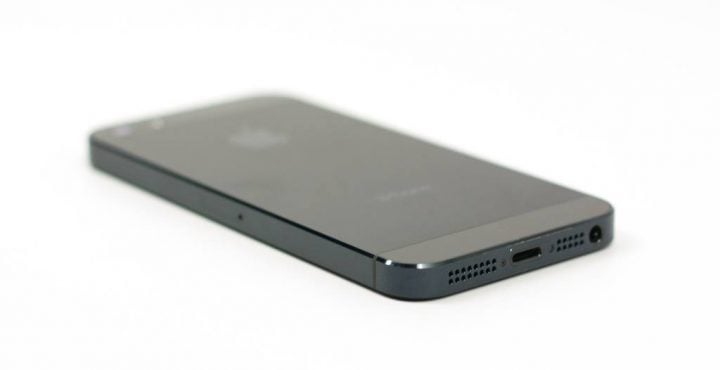 Apple's WWDC 2015 press release didn't outline any specifics but it sure looks like June 8th will be an extremely busy day for Tim Cook and his cohorts.
WWDC has historically been reserved for major updates like iOS 8 and iOS 7 but it looks like iOS 8.4 will steal some of the spotlight during the keynote. iOS 8.4 launch rumors put the software's announcement at WWDC in San Francisco.
This is exciting for a few reasons. One, it means that a full iOS 8.4 reveal is only a few weeks away. And two, it means that we might get a concrete iOS 8.4 release window from Apple. It doesn't look like the company will release it straightaway.
All the more reason to tune in on June 8th and follow along as the company addresses the developers in attendence and the thousands watching the live stream.