What's New in watchOS 3.0: Get the Best Apple Watch 2 Features Today
Apple just announced the Apple Watch Series 2 and the watchOS 3.0 release date. With the new watchOS 3.0 features your current watch may prove good enough.
At the same event Apple also announced the Apple Watch series 1, an upgraded version of the watch already on store shelves that includes the same processor as the Apple Watch series 2.
With blazing fast new performance in watchOS 3.0 the first generation Apple Watch already feels like a new gadget and there are plenty of interesting customizations to go along with the performance boost.
WatchOS 3.0 fixes one of the biggest complaints about the Apple Watch by delivering a new instant launch option that allows users to quickly use apps when they tap on the icon. On watchOS  2.0 there are many times where we simply gave up on using an Apple Watch app, but now the apps are ready to go when we are.
The watchOS 3.0 release date is September 13th, and there is already a watchOS 3.0 GM that allows developers to test the final changes.
Apple's watchOS 3.0 release will come alongside iOS 10 — just days before the Apple Watch 2 and iPhone 7 release dates, but it is coming to the current Apple Watch as well. This update works on the Apple Watch, Apple Watch Sport and Apple Watch Edition since they all use the same internals.
This is what you need to know about what's new in watchOS 3.0 and how it will change the way you use the Apple Watch this fall.
Faster Apple Watch Apps & Performance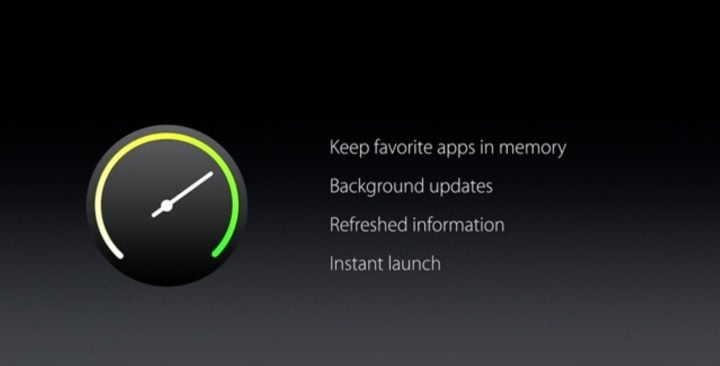 When you launch an Apple Watch app on watchOS 2, you may need to wait a full minute to use the app. With watchOS 3.0 the same apps open instantly.
This means that many apps that were useless in many situations are now worthwhile and easier to use.
Background app updates are also possible so that when you open the app, the info you want is already there.
Developers don't need to update apps to make this work. The Apple Watch is just faster with watchOS 3.0.
This is the most important every-day watchOS 3.0 feature, but it is not the only big feature that Apple announced.