What to Do Before Upgrading to the iPad 3
Apple is presumed to be launching its next iPad sometime in March. While the company has yet to send out invitations to a press event, March 7th is the day that many have circled on their calendar as launch day.
If you're currently an iPad or iPad 2 owner or if you're just thinking about buying an iPad 3, there are several things that you'll want to do before you upgrade to the next version of the iPad.
The next iPad, which will presumably be called the iPad 3, appears poised to offer a number of improvements over the iPad 2. It's rumored to feature a Retina Display with incredible resolution, a more powerful processor, better battery life, higher quality cameras, and quite possibly 4G LTE support.
(Read: iPad 3: Everything We Know About the New iPad.)
The Retina Display and its rumored 2048 x 1536 resolution would alone be a reason for many to think about upgrading or investing in a new tablet. Instead, the high-res display is apparently going to be coming with a bunch of other features that should help Apple sell a ton of  iPads over the course of 2012.
Apple's latest iPad will follow the launches of the original iPad in 2010 and the iPad 2 which arrived last March.
Backup Your Data

For many of you, this won't be the first tablet that you've owned. If you're the current owner of an iPad, you're going to want to back up the data stored on your old tablet in an effort to retain as much data as you possibly can. This way, once you sync your new iPad 3, you'll have access to the things you had on your previous tablet.
Both iCloud and iTunes will automatically backup your data when you sync your iPad. But for those that would prefer to do it manually, you can do it one of two ways.
Using iCloud:
iCloud backs up your device automatically once a day. Review when your device was last backed up by tapping Settings > iCloud > Storage & Backup. You can see the last time the device was backed up on the bottom of the page. If you need to back up, tap Backup now. Ensure that your device is connected to Wi-Fi and connected to a power source before backing up.
Using iTunes:
iTunes backs up your device automatically when you sync. If you have previous backups of your device in iTunes when you select Set Up As New, a sync occurs. This sync creates a new backup indicating the time the device was backed up.
To backup your device:
In iTunes, check Preferences > Devices to check the date and time of your latest backup.
If you do not have a recent backup, create one by right-clicking the device in the source list and choosing Back Up.
At this point, your data should be secure on your computer. If you need more details though, you'll want to check out our full guide.
Erase Your Data
After you back up the data from your previous iPad, you'll want to think about what to do with your old tablet. For many of you, you'll want to sell it through a website like Gazelle. Others might want to think about donating it.
Either way, you're probably going to want to wipe the data on your iPad. This means songs, videos, contacts, everything. By following the steps below, you'll restore your iPad to its factory settings, the same settings that appeared when you first started it up.
In order to do this, you'll want to do this:
To remove all settings and information from your device, tap Settings > General > Reset > Erase All Content and Settings.
Sell Your Current Tablet
Once that's complete and you're sure that all of your sensitive data is gone, you'll want to think about what you want to do with your iPad. If you decide not to donate it to a family member or an organization, you'll probably want to sell it for maximum profit.
One place that you can safely do that is through Gazelle which allows you to lock in a price for 30 days. That means that now is the perfect time to get rid of your old tablet as you'll get the most money.
Before you send it in, you'll want to make sure that you've cleaned it thoroughly and buffed out any scratches. Gazelle will look it over and if you failed to do these things, it could mean less money.
(Read: Sell Your iPad 2 Before the iPad 3 Release.)
Now you might be asking yourself.
Why don't I just use Craigslist or another website like eBay?
Simple. Gazelle ensures a quick, hassle-free way of offloading your iPad. On eBay, you may have to wait and deal with cancellations or pay extra fees while Craigslist is just entirely too unpredictable. Maybe the process goes smoothly, maybe it goes terribly.
With Gazelle, you ensure that it goes smoothly.
There are other sites like Gazelle out there so you'll want to do your research before you sell.
Do Your Tablet Homework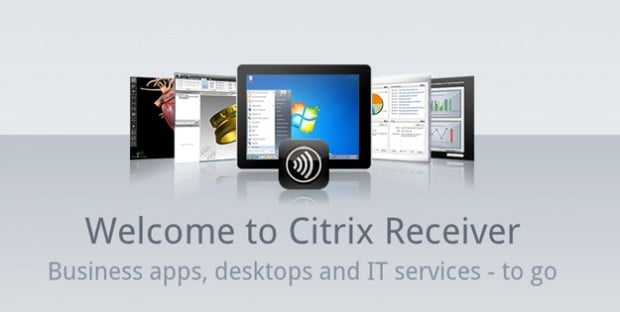 Once you've decided on what to do with your old tablet, you'll now be faced with another decision.
Is the iPad 3 truly the tablet that you not only want but need? There are plenty of other options out there, some good, some bad, but you'll want to at least consider them before plunking down hundreds of dollars.
There are tablets like the Asus Transformer Prime that offer keyboard attachments for those that don't like using a virtual keyboard. There are tablets like the Lenovo ThinkPad that offer tons of on-board enterprise solutions.
And then there are even more basic things like whether you feel more comfortable with iOS or Android or RIM's QNX operating system on the BlackBerry PlayBook.
Many of you will be tempted to blindly order this tablet but we highly recommend doing a bit of research before settling on any one tablet in particular.
Data Plan or Not?
So you decided on an iPad 3. Go figure. Now it's time to decide which version you want. Previous versions of the iPad came with 3G connectivity on AT&T and Verizon and while the iPad 3 will likely come with cellular data, it's rumored to be 4G LTE in nature.
This means that you'll be able to pull down data speeds that can be up to 10 times faster than 3G.
You can see Verizon's 4G LTE network in action in the video below:
Sounds great, right? Well, as we have pointed out, not everyone needs 4G LTE.
(Read: Do You Really Need a 4G LTE iPad 3?)
It's not available everywhere. It means you'll have to shell out more money upfront for the iPad while also paying for the data that you consume. In addition, many of you will rarely, if ever, bring the iPad 3 out of the house.
On the flip-side, many of you bring your iPad on your commute to school or work and 4G LTE data speeds will ensure that you can fast data speeds while you're on the move.