What to Do If You're Locked Out of Your Windows 10 PC
There aren't many things in life scarier than getting locked out of your Windows 10 PC. For the digitally inclined, it can make for a very painful day, month or even months.
For its part, Microsoft tries to ensure that your PC is secure, while still giving you ways to prevent any scenario that would get you locked out of your digital life. The company added direct support for Microsoft Accounts in Windows 8. When a Microsoft Account is used, that PC forgets all about its local credentials and is tied to that Microsoft Account instead. We are all likely to forget our passwords at some point, and that's why Windows 10 includes something called Windows Hello. Windows Hello lets you skip passwords altogether.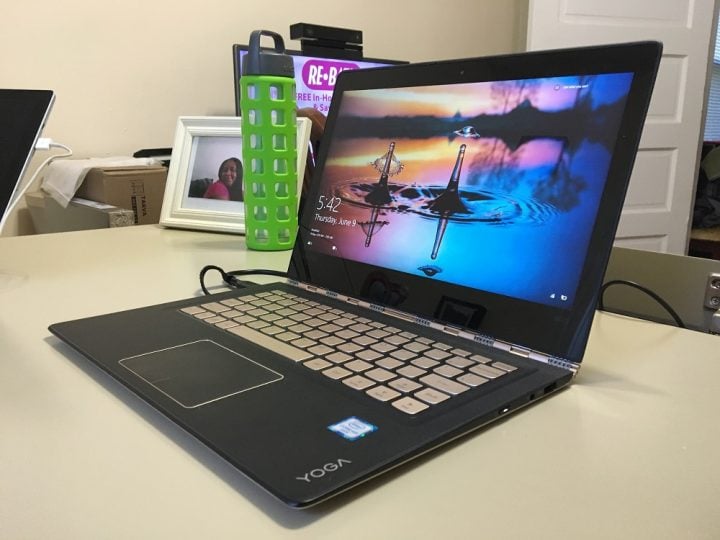 Read: 20 Windows 10 Tips & Tricks from A Fanatic
If you're locked out of your Windows 10 PC, don't panic. There are still ways that you might be able to get into it.
What to Do If You're Locked Out of Your Windows 10 PC: Determine What Kind of Account You Had
So you've started up your Windows 10 device and it's not unlocking for you. The very first thing you need to do is determine what kind of account you have connected to that PC.
Windows 10 supports two kinds of accounts. One is called a Microsoft Account. It lets your PC talk to Microsoft's different online services, like OneDrive and Outlook.com. Usernames for these accounts end with an email suffix from Microsoft's available services. There's Outlook.com, Live.com and Hotmail.com
The second type of account you could have created on your Windows 10 PC is a simple User Account. User Accounts don't reach out to Microsoft's services. If you're using this type of account you can't connect to the Windows Store to download new apps, music, video or games either.
Which type of account you have is very important because they determine which options are available to you if you forget your password.
What to Do If You're Locked Out of Your Windows 10 PC: Try Switching Password Types
Think back to the last time you logged into your PC successfully. Did you have to enter a password with the alphabet or did it include nothing but numbers? If it's the latter, then you configured your device with a PIN code. That could be why you're having trouble logging in.
Windows Hello lets users with a PC that has a fingerprint reader or compatible camera login with their finger or face. Perhaps you remember configuring one of those?
Read: Windows Hello: How to Login to Windows 10 with Your Finger
You can switch back to logging in with Windows Hello or a PIN by tapping or clicking on Sign In Options in the login area. Note that these options are only available to you if you set them up previously. If you didn't, you won't see Sign In Options at all.
What to Do If You're Locked Out of Your Windows 10 PC: Reset Your Microsoft Account Password
If you don't see Sign In Options on your Windows 10 login area, but you're sure you have a Microsoft Account, your next move is to reset the password for that Microsoft Account. Luckily, you don't need to have access to your PC to do this. Head here to begin the account reset process. You may need your smartphone or house phone nearby to complete the process.
Microsoft uses whatever contact information it has on file to make sure that you are who you say you are. If you do have a phone number attached to your account, you'll be able to choose whether the company sends you a text message with the necessary code or places a voice call with the information instead.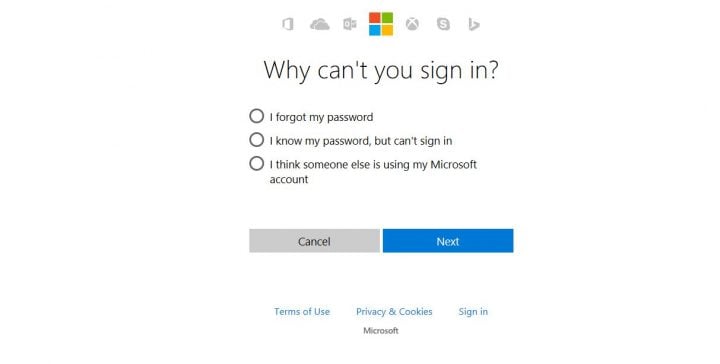 In both instances, you want to have the locked Windows 10 PC you're trying to get back into to have an internet connection. That's very important. When there isn't an internet connection your PC will still use whatever its old password is since it can't reach out to Microsoft's servers for the new one.
What to Do if You're Locked Out of Your Windows 10 PC: Don't Use a Software Suite to Try and Unlock Your Password
Locked Windows 10 PCs with a User Account and not a Microsoft Account are a bit trickier to get back into. Lots of companies advertise software that'll let you into a PC after you've forgotten the password, but Microsoft made security tighter with Windows 8. These software suites don't often support any operating system beyond Windows 7.
You can look for a software suite that'll unlock your PC, just make sure that it actually says it supports Windows 10. If it doesn't say that it supports the operating system, stay away. Also, be very careful about purchasing any of the utilities that you see.
In general, we don't recommend using these utilities at all.
What to Do if You're Locked Out of Your Windows 10: Restore Your PC
If you've exhausted all of these options, it's time to consider declaring data bankruptcy and starting over fresh. This means gathering your files from back ups that you made before the lockout and restoring your PC using restore discs or a flash drive.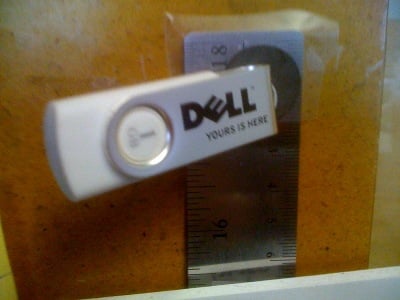 If you don't have a restore disc or flash drive, you can order either from the company that made your PC for a small fee. As for the data that's on the locked PC now, PC tech services, like Geek Squad, may be able to remove the drive from your PC, then copy those files over so that you still have them. How much that'll cost depends on the service that you choose.
Good luck getting back into your locked Windows 10 PC.