What to Do When You Don't Have a Genuine Windows Install
"Your copy of Windows is not genuine," is a message no one wants to find on their PC. In the past, not having a Genuine Windows installation meant that you couldn't change your background picture or do anything but back up your information. A pop-up screen would surface periodically, reminding you of the issue with your license every so often.
Not having a Genuine Windows installation is a pain. A watermark on the right edge of your desktop constantly reminds you that your operating system needs attention. Apps available directly from Microsoft that require a valid license might not install. Eventually, you'll be prompted to take care of the issue as soon as possible.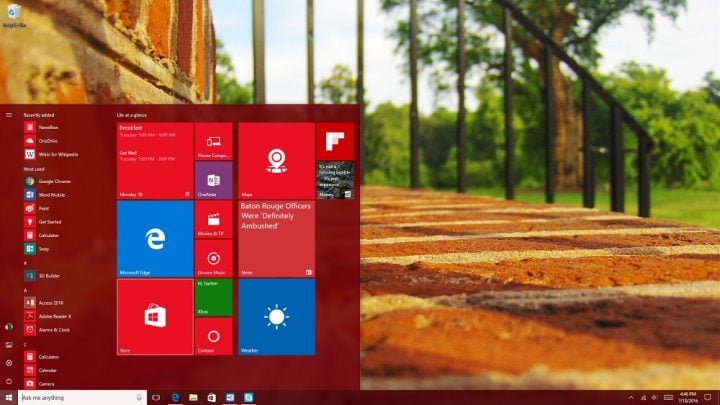 Read: Windows 10 Anniversary Update Review – Everything Necessary  
Here's what's causing your Genuine Windows error and what you should do to get that error fixed.
Genuine Windows Problems: What Causes It
Chances are that most people will live their entire digital lives never having gotten a Genuine Windows error. The error message is generated by your copy of Microsoft's Windows reaching out to Microsoft's servers to determine if it was legally purchased. When you purchase a new PC, Windows comes with it. That copy of Windows isn't really free, the maker of the PC paid Microsoft for it directly so that you didn't have to.
Where the problem comes in is the enthusiast community. Some people like to build PCs instead of buying them on a shelf. These users should purchase a copy of Windows directly from Microsoft for $119 or more. Not everyone does. They'd rather try to get the operating system through other means.
Sometimes the issue isn't because someone had done something nefarious. Microsoft makes it possible for those without a product key to install its latest operating systems for evaluation purposes. Hobbyists and repair shop workers might forget to add a genuine Windows product key to the system after they've completed a new installation.
Even if someone did put in a product key, that product key could have been linked to a PC already. That would also cause a Genuine Windows error. Windows can only be installed on a single machine at a time.
Big changes in your PC's hardware can trigger the warnings. Your PC's hardware configuration is how Microsoft identifies it. Switching out hard drives and RAM shouldn't be a problem but, getting a new motherboard just might.
Genuine Windows Problems: What to do About It?
Airing on the side of security, Microsoft won't suddenly stop you from receiving security upgrades when your copy of Windows isn't genuine. Theoretically, if you're comfortable with the limitations, constant reminders and only receiving security fixes, you could continue to use your PC without addressing the issue. Just because you can do that, doesn't mean that you should do that, however.
Read: How to Do a Clean Install of Windows 10
If you recently had someone reinstall Windows because of a virus or software issue, you'll want to ask them where they got the code for Windows. Reach out to the company that made your PC and request system restore DVDs be sent to you, if your tech is unable to give you a good answer about where the copy of Windows they install on your PC came from. These CDs will include a genuine copy of Windows that the PC maker has purchased already. Take those discs to the person who did the software work for you and have them do the installation again.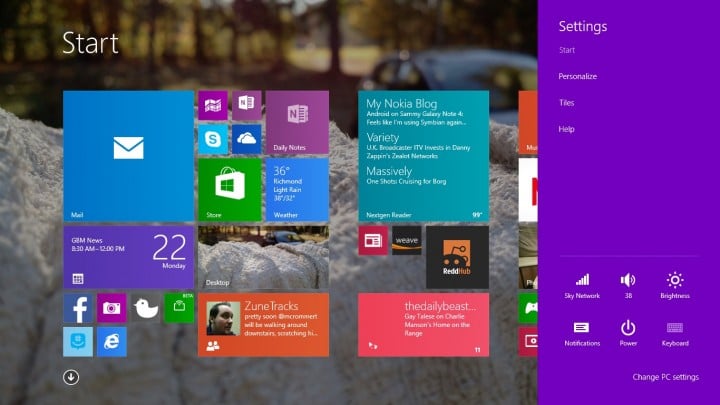 Microsoft says that people selling and downloading counterfeit copies of Windows is the biggest cause of Genuine Windows problems by far. That makes sense, given Microsoft made the system to encourage users to buy Windows properly. If you believe this is how your PC ended up without a genuine copy of Windows, you'll need to purchase a legitimate copy from a retailer. Amazon and the Microsoft Store both offer digital downloads of Windows with a valid product key. Windows 10 Home costs $119.
If you purchased the copy of Windows that was installed on your PC, you're going to need to search for the product key that came with the box and enter it. Again, you can only install Windows on a single PC. Using the same product key on two different PCs doesn't work.
Because changing out components in your PC can cause this issue, you could try entering the product key again. If that still hasn't fixed the issue, it's time to call Microsoft's customer support by phone. That number is 1-800-642-7676. Windows 10 has a built-in Contact Support application too.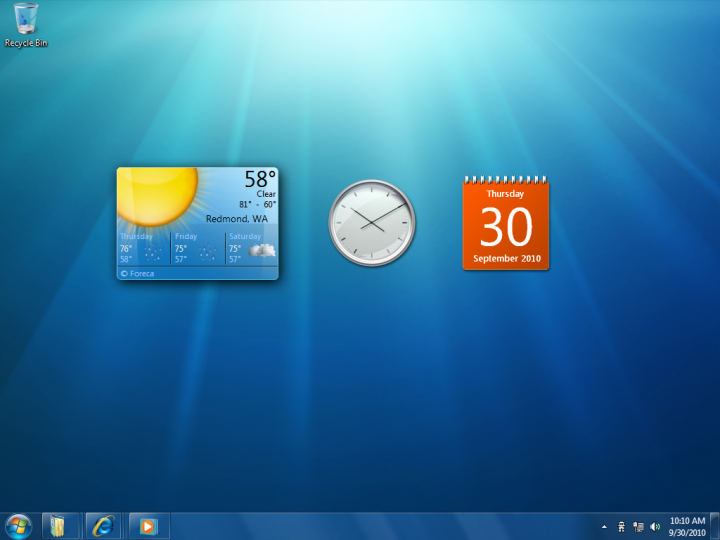 Read: 21 Anniversary Update and Windows 10 Upgrade Problems & Fixes
In both cases, you'll want to explain that a recent hardware change has caused your computer to think that your copy of Windows is not legitimate. The support representative should be able to take care of the issue.
The important thing to remember here is that having a Genuine Windows installation is important. Downloading cracked and hacked versions of any operating system is dangerous. They could have viruses or backdoors that leave your information vulnerable. Take care of the issue as soon as you possibly can.

As an Amazon Associate I earn from qualifying purchases.