What to Expect from Mobile World Congress 2012
With CES 2012 over and done with, we now have our sights set on the next big trade show, Mobile World Congress 2012, which is scheduled to kick off on in Barcelona on February 27th and last through March 1st. While CES touches on everything tech, the MWC is dedicated to everything mobile. And you know what that means. Smartphones and tablets galore.
So if that's your thing, you'll want to tune into our coverage.
We're still a few weeks away from kick-off but that doesn't mean we're short on rumors. In fact, there is quite a bit of speculation about what will and what won't get announced at this year's MWC.
And while there will likely be more added over the course of February, here are a few things that we expect to happen over the course of those four days in Spain.
Quad-Core
CES was relatively quiet on the next-generation processor front which means MWC is likely going to be the launch pad for a bunch of quad-core devices. Right now, if you want to get your hands on an NVIDIA-made Tegra 3 chip, you have to purchase the Asus Transformer Prime, a tablet.
That will soon change.
Right now, there are two quad-core phones pegged for MWC.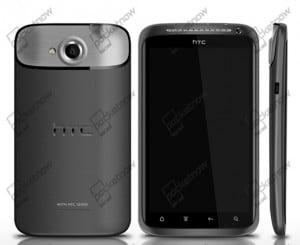 The first, the HTC Edge, figures to be HTC's first quad-core smartphone and if the whispers are the real deal, this phone should be a dandy. It supposedly features a 4.7-inch 720p HD S-LCD 2  display, a unibody design, NFC support, 8-megapixel camera with backside-illumination and 1080p video capture, and a 720p front-facing camera.
All of that in addition to 2GB of on-board storage, microSIM slot, Bluetooth 4.0, a massive 1,800 mAh battery, and Beats Audio.
Oh, and it should have a Tegra 3 processor on board.
The Edge is a beast and it should arrive during HTC's conference at MWC.
In addition, LG is looking like it will announce a quad-core competitor as well. The device, which is currently dubbed the LG X3, also is rumored to sport NVIDIA's Tegra 3 chip as well as a 4.7-inch display with 1280×720 resolution, a 8MP rear camera, a 1.3MP front-facing camera, 16GB of internal storage space, and will apparently have a massive 2,000 mAh battery.
NFC and LTE are tapped for the X3 as well.
Those are the big two at the moment but we wouldn't be shocked to see a couple of quad-core tablets and maybe a quad-core phone or two from lesser known companies.
We also expect there to be a bunch of dual-core devices announced as well, but the big story here will be quad-core.
No Samsung Galaxy S III

And while those are a few of the things we'll likely see announced at MWC, there is one major device that is not going to be making an appearance at MWC.
The Samsung Galaxy S III.
Samsung has confirmed that it will be launching its next-generation device at a separate event during the first half of 2012. Right now, if we had to place a bet, we'd say that the major product launch the company said it would tie into the Summer Olympics probably has something to do with the Galaxy S III. Summer is a long way away, but it'll likely worth the wait.
Don't expect Samsung to stay completely silent though. It's rumored to be announcing two different tablets and a phone called the Samsung Galaxy S II Plus might be in the mix as well.
Tablets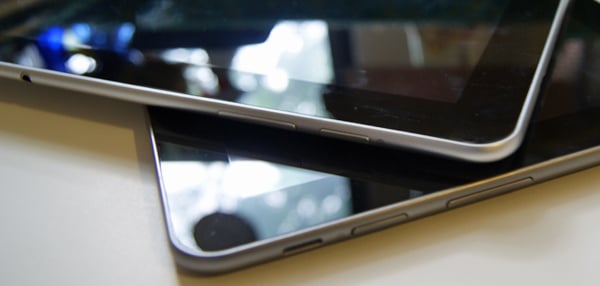 A conference these days wouldn't be complete without a couple of tablet announcements and we expect nothing less from this year's MWC. Right now, we know of two possible announcements and they both come from Samsung.
The company is rumored to be announcing not one, but two new Galaxy Tabs, one that should be high-end in nature and another that is speculated to be some kind of competitor to Amazon's Kindle Fire.
Details about the latter are scarce at the moment but the high-end device is rumored to have a 10+-inch display with WXQGA (2560×1600) resolution and a 2GHz Exynos processor. It's also rumored to have Android 4.0 on board.
And while these are the two that are atop of the rumor mill at the moment, you should expect a couple of other companies to announce tablet devices at MWC.
Don't expect one from HTC though.
More from Nokia
Nokia was busy at this year's CES but don't expect them to take MWC 2012 off. Rumor has it Nokia will be announcing a device called the Nokia 910 which may be an upgraded version of the Nokia 900 for European countries.
Right now, the only thing known about the Nokia 910 is that it has a 12MP camera.
Nokia will likely also be revealing details about the UK launch of the Nokia 900 which is expected to arrive sometime in June.
Tons of Android 4.0
Google announced Android 4.0 Ice Cream Sandwich back in October and as it stands, there are only a few devices that currently have the operating system on board. MWC figures to add a few devices to that list as we move past Android 2.3 Gingerbread and into a new era of Android.
Sure, we'll probably see a couple of lower-end devices that run Gingerbread or Honeycomb but expect the majority of devices announced at MWC to run ICS.
Check our extensive guide to Android 4.0 here.
Apple News
Apple might be announcing and releasing the upcoming iPad 3 during the month of March. And while the company won't be at MWC, it's notorious for trying to take the wind out of the sails of the competition at conferences like this.
So, we fully expect Apple to leak some information about one of its devices during the Mobile World Congress, or, better yet, send out invites for an iPad press conference in March.
—
Will this be everything that happens at MWC? Absolutely not. But this should still give you a pretty good idea of what to expect out of Barcelona once February 27th rolls around.

As an Amazon Associate I earn from qualifying purchases.