What to Expect from Sprint's 4G LTE Network
It's finally official. Sprint, in it's announcement regarding one its first 4G LTE devices – the LG Viper 4G LTE, confirmed that its 4G LTE network would be rolling out sometime during the month of April. The carrier did not give a specific date for the roll out only to say that it would occur later on this month.
The LG Viper 4G LTE will go up for pre-order on April 12th and it has a rumored release date of April 15th. So it could be that Sprint is going to be launching its network right in the dead center of April.
Nothing is confirmed yet though.
So, now that we know when America's third largest carrier is going to be launching its next-generation network this month, we want to take a look at what customers, both new and old, should expect when the network finally does arrive.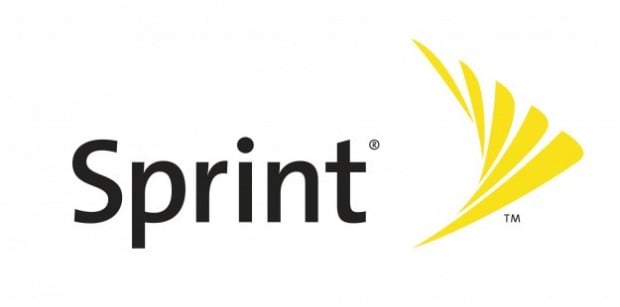 Fast Speeds
Sprint was the first network to offer data speeds marketed as "4G." Its 4G WiMax network made its big debut with the arrival of the HTC EVO 4G back in June of 2010. However, in the last year or so, it became clear that Sprint would have to shift to 4G LTE in order to compete with AT&T and Verizon, both of which already have 4G LTE networks in place.
That's because the data speeds on 4G LTE blow everything else out of the water, including 4G WiMax.
4G LTE data speeds can hit speeds up to 10 times faster than those found on normal 3G.
In the video below, you can see the 4G LTE Droid Bionic blowing the 3G enabled iPhone out of the water in terms of data speeds.
Of course, we don't know exactly how fast Sprint's network will be just yet because it hasn't launched. However, customers can expect the speeds to be on par with those found on AT&T and Verizon.
Limited Markets
While it would be nice to see Sprint launch a full-fledged 4G network right from the get-go, it's just not possible. Instead, the carrier will go the same route that AT&T and Verizon took.
When Sprint's 4G LTE network launches later this month, it will only be available in select markets.
Those include:
Atlanta
Baltimore
Dallas
Houston
Kansas City
San Antonio
Those are the only cities where Sprint 4G LTE will be available at the very start. However, as we've seen, Sprint plans to cover its current U.S. markets in 4G LTE. It's going to take awhile though.
It won't complete its 4G LTE roll out until 2014.
What this means is that many of you won't see the high-speed network come to your locale for quite some time. Bigger markets like New York and San Francisco will be next in line and then Sprint will start hitting the smaller markets.
A word of advice, be patient.
Only a Few Devices
Both AT&T and Verizon currently offer a multitude of 4G LTE enabled devices including modems, smartphones, and tablets. But it wasn't always that way. The 4G LTE networks of AT&T and Verizon launched with only a few available devices.
Same goes for Sprint.
We already mentioned the LG Viper 4G LTE, which you can see in the video below, but that won't be the only device that will be available in and around the network's big launch.
Lucky for Sprint, it will be offering one of the best Android phones to date from the very beginning. That device of course is the Samsung Galaxy Nexus, a device that is already available on Verizon.
Sprint's Galaxy Nexus will be similar to Verizon's save for one major difference. It will have support for Google Wallet through its NFC chip.
You can check out the Sprint Galaxy Nexus in action below:
Sprint will also launch the Sierra Wireless Tri-Network hotspot which will allow customers to connect to Sprint's Now Network 3G connection, 4G WiMax connection, as well as 4G LTE.
The LG Viper 4G LTE will cost $100 on-contract while the pricing on the other two devices is currently not know.
Good Things on the Horizon
Sprint may not have a bevy of devices available at launch, but that doesn't mean good things aren't in the pipeline. In fact, there are a bunch of devices that will likely be hitting Sprint's new 4G LTE network in the future.
On April 4th, HTC and Sprint are likely going to be announcing a new smartphone. Rumor has it, it will be the next-generation EVO, dubbed, the HTC EVO One. It supposedly will be Sprint's variant of the HTC One X, which you can check out in the video below:
Whispers peg it as being a monster of a device, and should those rumors be correct, it will likely give the Samsung Galaxy Nexus a run for its money.
That's not all either.
We've heard that Sprint might end up carrying Apple's new iPad at some point, a device that has 4G LTE enabled. And because Sprint finally got the iPhone, it will likely also get a 4G LTE iPhone should it arrive later this year.
All signs point to that as being the case.
And last but not least, we can't imagine Sprint not getting the Samsung Galaxy S III at some point down the road. The device, like the HTC EVO One, is rumored to be a beast and it will likely have 4G LTE on board.
Sprint will likely release some other 4G LTE devices (hopefully, we see a Windows Phone) in between all of those, but those are the ones that customers should be looking out for.
Unlimited Data is a Go
Sprint won't have the 4G LTE footprint that AT&T and Verizon have, but it will have something in its arsenal that neither AT&T and Verizon offer with their 4G LTE networks.
Unlimited data.
The carrier has confirmed it. True, pure, unlimited data will be coming to Sprint's 4G LTE network.
So, customers who consume a ton of data and don't want to be subject to data throttling and charges once you go beyond a data cap, will want to take a very close look at Sprint and its new network.

As an Amazon Associate I earn from qualifying purchases.