What to Expect from the Samsung Galaxy S III Event
All year, rumors have swirled about the follow-up to the Samsung Galaxy S II, a device that many consider to be the best Android smartphone ever made. Well, on May 3rd, we will know exactly what Samsung has up its sleeve.
That's because Samsung has announced an event for that date, set to take place in London, where the company will be showing off the "Next Galaxy" smartphone.
The "Next Galaxy" is a device that's to be called the Samsung Galaxy S III.
However, it now appears that Samsung might have a couple of other announcements in store for the event as well.
So, that being said, let's take a look at what to expect from the Galaxy S III event that is set to take place just a few short weeks from now.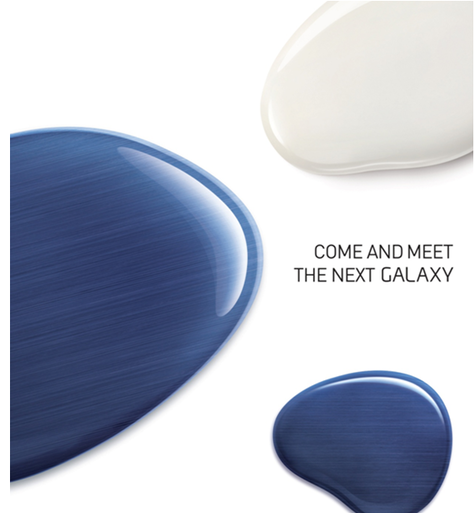 Samsung Galaxy S III
Clearly, the focal point of the event will be Samsung's latest and greatest smartphone, a device that the company hopes will compete with both the iPhone 4S and the upcoming iPhone 5 which has been rumored to be out either this summer or this fall.
The launch of the Samsung Galaxy S III apparently has the tightest security of any product launch in the history of Samsung. In fact, the launch is so secretive, that no one even knows if the device will be called the Galaxy S III or something else entirely.
However, that hasn't stopped supposed details about the flagship smartphone from leaking out.
Right now, here is what we expect the Galaxy S III to look like, on paper, when it arrives on May 3rd.
Hands-On Video
Earlier today, a video of a device that is supposedly the Galaxy S III leaked out. However, because security is so tight and because Samsung has apparently been employing test boxes to disguise the real Galaxy S III, it's unclear if this is what will launch next month.
Hardware
Samsung has yet to confirm any of the specifications on the Galaxy S III but we feel like we have a pretty good read on what to expect from the device hardware-wise.
The device that leaked out today has a 4.6-inch Super AMOLED 720p display (320 DPI) with on-screen buttons, a quad-core CPU running at 1.4GHz – it's assumed that this might be a Exynos chip, 1GB of RAM, an 8MP camera with LED flash and 1080p video recording, 16GB of storage space, microSD card support, NFC, and a 2050 mAh battery.
In addition to those, there are some specifications that we've heard about in the past that weren't confirmed by today's leak.
Those include:
4G LTE support
A 7mm ceramic design
Wireless charging up to 2 meters
We had also heard that the display on the device might be 1080p in quality but it seems that it may just be 720p.
Regardless, the device looks like it will be an absolute beast on the hardware side of things.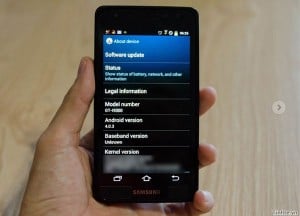 Software
It has widely been assumed that the device will come toting Google's Android 4.0 Ice Cream Sandwich operating system with Samsung's TouchWiz user interface on top of it.
And while TouchWiz wasn't confirmed today, the device is supposedly running Android 4.0.3 Ice Cream Sandwich making it all but certain that it will have the latest and greatest Android software on board when it arrives.
It's possible that the launch device will have a different version of the software on board when it arrives but at this point, 4.0.3 Ice Cream Sandwich is the front-runner.
Carriers
Nothing has leaked out in regards to which carriers the Galaxy S III will be heading to but we fully expect some familiar faces to scoop it up.
AT&T and T-Mobile are currently the only two main U.S. service providers that don't yet have the Samsung Galaxy Nexus. Sprint will be launching it on April 22nd and Verizon has had it since last year.
So, those two seem appear like the most likely candidates.
It would also be fairly surprising to see the device miss Sprint which has played host to both the Galaxy S II and the original Galaxy S smartphone. Still, with the HTC EVO 4G LTE and the Galaxy Nexus on tap, it's unclear if Sprint will opt to get it.
You can see Sprint's Galaxy S II Epic 4G Touch in action in the video below:
We also fully expect variants of the device to show up on regional U.S. carriers like U.S. Cellular as well.
Release Date
Since the beginning of the year, Galaxy S III release date rumors have popped up left and right. However, now that we have the May 3rd date set in stone, more than a few of those are out the window.
As it stands, there is no specific date out there for the Galaxy S III release. We have heard that the launch will be tied in with the Summer Olympics in London, after all the event is being held in that city, and the games begin at the end of July.
So, we don't expect the device to launch any later than that.
Of course, the Galaxy S II took quite awhile to land in the United States so it's possible that we could be looking at August release dates on American carriers.
Hopefully though, they and Samsung can come to terms so that those in the U.S. don't have to sit and wait while the rest of the world flaunts the device.
Pricing
Like the Galaxy S II, pricing for the Galaxy S III will differ from carrier to carrier and from region to region. Here is how carriers priced the Galaxy S II in the U.S.:
AT&T's Galaxy S II: $199.99 on-contract
Sprint's Epic 4G Touch: $199.99 on-contract
T-Mobile's Galaxy S II: $225 on-contract
Even with 4G LTE on board, we don't expect the Galaxy S III to retail for much more than that.
S-Cloud
As we've said, the Galaxy S III is apparently not going to be the only thing that Samsung unveils at the event.
The company is now rumored to be introducing a service called S-Cloud which will be its rival to Apple's iCloud which launched last year.
S-Cloud supposedly will work similar to iCloud in that it will allow users to sync data between phones and store their files within the cloud.
https://www.youtube.com/watch?feature=player_embedded&v=DCjeSNomXrU
However, unlike iCloud, it appears that Samsung will not limit the kind of content that users can put into the cloud.
It's also rumored to be coming with 5GB of storage space but it's unclear if users will be able to buy more space. In addition, the service is said to give users access to TV shows, movies, and music.
New Galaxy Tab
The Samsung Galaxy S III and the S-Cloud service are the two likely announcements. However, earlier today, a rumor surfaced indicating that Samsung will also announce a new Galaxy Tab slate.
This new tablet will apparently sport a 10.1-inch display and a dual-core processor but it supposedly will not be the Galaxy Tab 2 10.1, a device that Samsung announced earlier this year and is rumored to have equipped with a quad-core processor.
Not much else is known about the tablet at the moment.