Where You Should Download Minecraft & Minecraft Pocket Edition From
Mojang's Minecraft video game is the stuff of legend. What started out as a straight forward survival game has become an institution and genre in its own right. "How to download Minecraft" is one of the most popular gaming related search terms on Earth.
Minecraft is a movement. Millions run through its worlds defending themselves from creepers and other dangerous things. Millions more use the game as a sort of creation tool, building digital versions of whatever their minds can conceive. When their minds can't conceive of something, they visit the worlds created by their friends and family. Purchasable character skins add even more depth, letting users create even more things with the digital blocks.
Don't take our word for it. You can download Minecraft to almost any device with a display, a controller or a touchscreen.
Where to Download Minecraft for PC, Mac &  Linux
The first platform to ever get Minecraft was the Windows PC. Even still, it remains one of the best places to download Minecraft. There are two main versions, for Windows. One of those versions is restricted to Microsoft's Windows 10 operating system. The other is based on Javascript and is a program that can be modded and upgraded.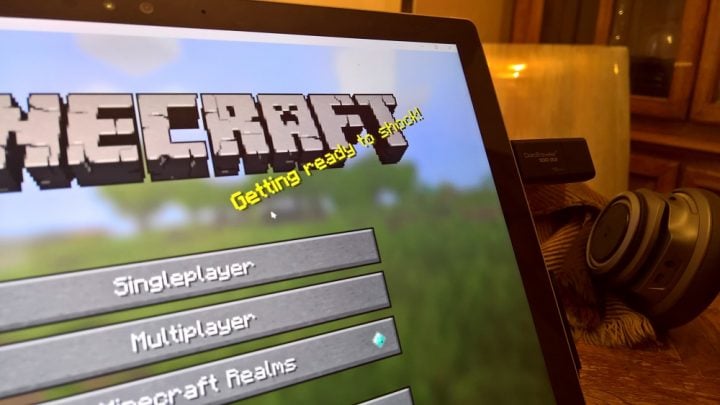 Read: How to Play Minecraft from a Flash Drive
Download Minecraft for Windows 10
Minecraft Windows 10 Edition is one of the latest versions of Minecraft to début. It's designed specifically to make life for Minecraft players simple on Windows. It installs from the Windows Store, features achievements, has multiplayer and supports Xbox controllers. Microsoft has Minecraft Windows 10 Edition available for sale for $9.99 until it exists beta. Users can't install mods or new worlds, but can purchase new skins and add-ons directly through the Windows Store. This version also has a free trial for newcomers.
Download Minecraft for Windows
Minecraft for Windows PCs is the gold-standard of all Minecraft downloads. The installation is a bit more complicated – you need Java installed – but that's ok. It's this version that most people use to create the worlds that you'll find on YouTube and more. This version can accept mods too. Minecraft for Windows costs $26.95 online. Also included with this version is access to Minecraft Windows 10 Edition. You'll need to create a Mojang Store account to make the purchase.
Download Minecraft for Mac OS
Minecraft for Mac OS offers the same benefits as Minecraft for Windows for the same price: $26.95.
Download Minecraft for Linux
Minecraft for Linux is the same as the other two desktop versions of the game. It costs $26.95.
Where to Download Minecraft for Xbox & PlayStation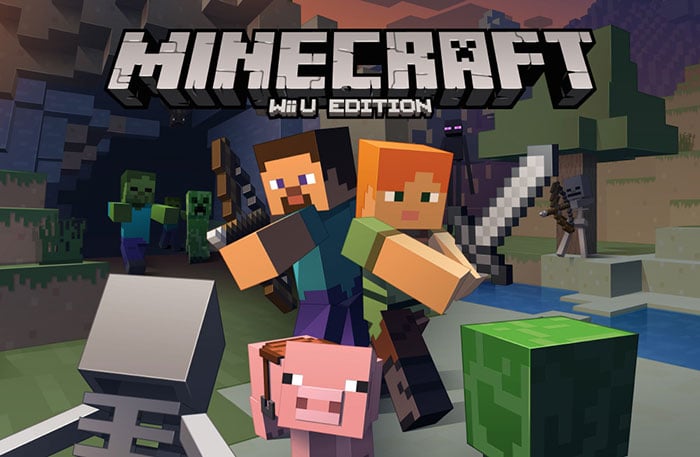 Where video game consoles are concerned things get a bit different. Strictly speaking, Minecraft for Xbox One, Xbox 360, PS3 and PS4 all offer roughly the same experience as each. Where the problem lies is that they're sometimes less mature than the versions that everyone installs on their PC and Mac. Each allows users to play in their friends and families worlds, but not necessarily in the worlds of other platforms. For example, Minecraft Xbox One Edition players can't go and visit with PS4 players.
When they first debuted on Xbox One and PS4, Mojang did offer some discounts for upgrading, but those discounts are long gone now. Minecraft for consoles doesn't support mods, meaning they're not the ultimate way to experience things created with the game. On the other hand, they're easier to purchase and support multiplayer. Almost all Minecraft games for consoles cost $19.99. You don't get to install mods, but you do get character skins and a constant stream of content updates. Not that these versions of Minecraft come on discs at retail stores too.
Download Minecraft for Xbox 360 & Xbox One
Minecraft Xbox 360 Edition and Minecraft Xbox One Edition both cost $19.99 through the Xbox Store. Minecraft add-ons start at $2.99. Microsoft also has a Minecraft Xbox One Holiday Bundle for $29.99.
Download Minecraft for PS4, PS3 & PS Vita
Minecraft PS4 Edition and Minecraft PS3 Edition cost $19.99. There are no bundles, but potential buyers do get something that users on other platforms don't: demo versions that unlock a portion of the game to test. The Minecraft PS Vita Edition version costs $19.99.
Download Minecraft For Nintendo Wii U
Minecraft Wii U Edition has a $29.99 bundle that includes the base game and a few add-ons. It's the most recent version of Minecraft to arrive.
Download Minecraft for Nintendo Switch
Soon after the Nintendo Switch release was revealed, Mojang confirmed that the mobile console would get a version of Minecraft. We only know that the game is in the works; there's no expected delivery date or guidance on if it'll be closer to the console editions or a Pocket Edition. Nintendo Switch allows users to take their games with them.
Where to Download Minecraft Pocket Edition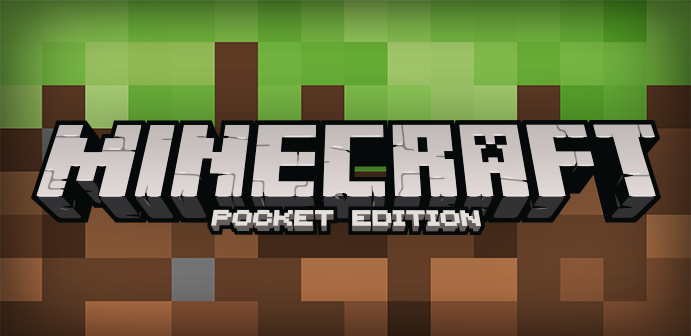 Minecraft Pocket Edition is more limited than the other versions for sure but comes gets free updates like the other versions. These are meant to be played with a touchscreen instead of a controller. In-app purchases feature heavily into these versions too, but start at $.99 instead of $2.99. Of these, only Minecraft Pocket Edition for Windows Phone includes Xbox Live achievements. On all mobile platforms, Minecraft Pocket Edition costs $6.99.
One thing to definitely note is Microsoft's decision to discontinue new updates for Minecraft on phones running its Windows 10 operating system. Effective late January, it'll no longer receive the updates that other versions get. According to Mojang, this is because less people playing Minecraft Pocket Edition for Windows Phone means its not viable to upgrade it any more.
Where to Download Minecraft Mods
Minecraft mods offer the opportunity to get new textures, objects and skins that aren't available in the base game. Because Mods sometime changes the code within the game, it's important to know which versions of the game a mod supports. It's also important that you only download from a source that you can trust. One big source of decent Minecraft changes is MinecraftMods.com.
Where to Download Minecraft Worlds
Minecraft Worlds are the places that people create with their imagination or inspired by popular-culture. For example, there are some pretty popular Minecraft Worlds based on ships from Star Trek and Hogwarts Castle from the Harry Potter films. 9minecraft is a great place to find those. Note that support for downloading different worlds is also restricted to the PC & Mac versions of Minecraft.
Where to Sign Up for Minecraft Realms
Minecraft Realms is an online service that lets you and your friends share a single world for a monthly or yearly fee. You can sign up for it at Minecraft.net. Keep in mind that everyone will need a copy of Minecraft to work with the Realms service.
Good luck downloading Minecraft.

As an Amazon Associate I earn from qualifying purchases.