White Galaxy Nexus Breaks Cover
We've been told that the white version of the Samsung Galaxy Nexus will be launching during the first half of February and more than a few of you might be planning on buying it. If that's the case, you probably have been craving something more than the press images that surfaced earlier this month. Well, you're in luck as photos of the white Galaxy Nexus in the wild leaked out over the weekend showing off the familiar device with a different shade.
As you can see, the back of the device is pure white while the front of it remains the same black color that's found on the original version. Yeah, it would have been nice to have seen it fully encased in the new color but this is just going to have to do.
Right now, the device is only slated for a release in the United Kingdom. Retailers across the pond announced availability just a couple of weeks ago. Yet, we're still holding out hope that we might see it launch here in the United States, maybe on Sprint's upcoming 4G LTE network or maybe just on Verizon's current one.
We haven't seen anything to suggest such a thing might happen though which means those of you looking to snag a white Galaxy Nexus might just have to import one from either Clove UK or MobileFun.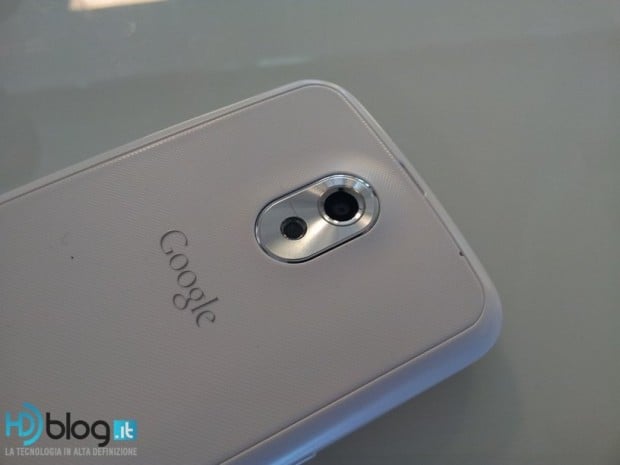 Before you do though, make sure to read our extensive review of the Samsung Galaxy Nexus – the Verizon version, to give yourself a better handle on one of the best Android phones ever made.

This article may contain affiliate links. Click here for more details.