White HTC EVO 4G LTE Coming to Sprint
A white HTC EVO 4G LTE will be coming to Sprint.
According to TechnoBuffalo, a white version of the popular HTC EVO 4G LTE will be heading to Sprint's shelves at some point in the future. The evidence is a screenshot of an inventory listing in a warehouse that lists a model called the HTC X325C.
That of course is the HTC EVO 4G LTE and it clearly is marked as white. So, this means that a white EVO 4G LTE is eventually going to be making it to shelves, it's just a matter of when.
The carrier hasn't announced anything yet and a concrete release date has yet to be found. And with the HTC EVO 4G LTE on sale since the beginning of June, we can't help but wonder if the release is just around the corner.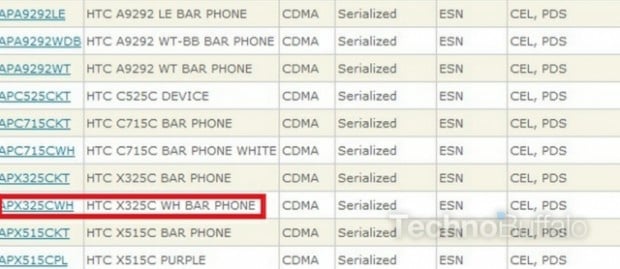 Read: Sprint HTC EVO 4G LTE Review: A Worthy Successor to the Original (Video).
We're also left wondering what the white version of the HTC EVO 4G LTE looks like. We assume it will have a white backing but it's also possible that the entire device will be draped in a white coat. At this point it's unclear and will be until a photo of this unicorn appears in the wild.
The HTC EVO 4G LTE has been on sale at Sprint since May. However, the device, which was originally supposed to launch on May 18th, didn't end up hitting shelves until June 2nd because of a delay at Customs.
Read: HTC EVO 4G LTE Vs. Samsung Galaxy S III (Sprint).
That delay affected several HTC phones including AT&T's HTC One X and Virgin Mobile's HTC EVO V 4G.
It's currently on sale for $199.99 with a new two-year contract. However, Sprint's 4G LTE network is still not live as the carrier has promised to deliver it during the middle of 2012. The end of June marks that time frame so hopefully, the device will be powered by a 4G LTE network and not a 3G one in the near future.