White HTC Sensation with Android 4.0 Launching March 1st
The HTC Sensation has almost been around for a year now and apparently HTC likes it so much that it's going to be releasing another edition with a couple of interesting changes. The first, it's going to be arriving in Ice White, you can see how that color scheme works in the photo. And secondly, it's going to be launching with Android 4.0 Ice Cream Sandwich out of the box.
Pretty nice, right?
The device is apparently going to be hitting Europe on March 1st and as we said, it will be coming with the same hardware that arrived on the HTC Sensation that launched in April of last year.
So that means you'll get the 1.2 GHz dual core Qualcomm Snapdragon processor. You'll have a 4.3-inch Super LCD display with qHD (540 x 960) resolution. You'll have 768MB of RAM. 1GB of internal storage space. An 8MP rear camera. And a VGA front-facing camera to round it out.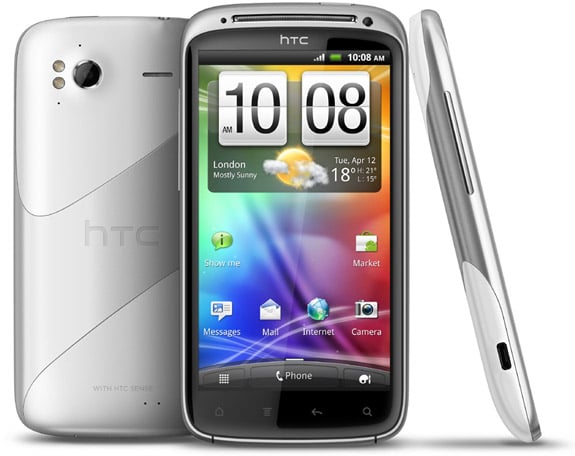 The design, besides the coloring, will remain the same as well.
Now, it's an unknown as to whether or not this beauty is going to be making it to the shores of the United States. If we had to guess, we'd probably say no. But that doesn't mean that you can't keep your fingers crossed. Or attempt to import one when it arrives.
It's not that big of a deal though, folks.
Remember, the Mobile World Congress is just around the corner and HTC is expected to unveil a couple of smartphones in the HTC Edge and the HTC Ville. The Edge of course is rumored to be quad-core in nature while the Ville is rumored for T-Mobile's network.
So, we think you'll survive if the white Sensation doesn't end up touching down.
For those of you in Europe though, circle March 1st on your calendar.
Via: EuroDroid