White T-Mobile Galaxy S II Launching for the Holidays
Samsung and T-Mobile have announced that they will be launching a white version of their Samsung Galaxy S II for the holiday season, although the two companies were mum on exactly when the phone would be out. We'll assume that it will be available at some point before December 31st and it should be the same exact phone as the device that is currently on shelves right now.
Unfortunately, no word on the pricing either but again, we expect it to be the same as the price T-Mobile is asking for the black-colored model.
Remember, T-Mobile's Galaxy S II is an extremely tempting device.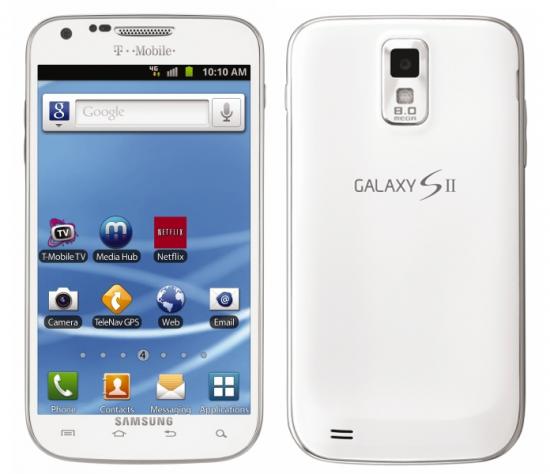 No, it doesn't have LTE support but it does run on the Magenta carrier's 42Mbps HSPA+ network, one of two smartphones that has that capability. The other of course is the HTC Amaze.
Along with that, it has a gorgeous 4.5-inch screen, dual-core processor and all of the bells and whistles of a high-end smartphone.
We'll be keeping an eye out for a launch date.

As an Amazon Associate I earn from qualifying purchases.